21-year-old fine defender, Sarr agreed deals to join Chelsea
After Thiago Silva successfully completed his move to Chelsea, another fine defender from France has reportedly agreed to join the blues.
Malag Sarr, a young defender regarded as a Nice Football academy graduate, has reportedly agreed to take up a four-year deal with Chelsea.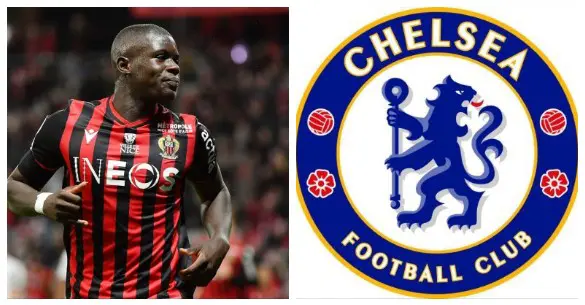 See confirmation below;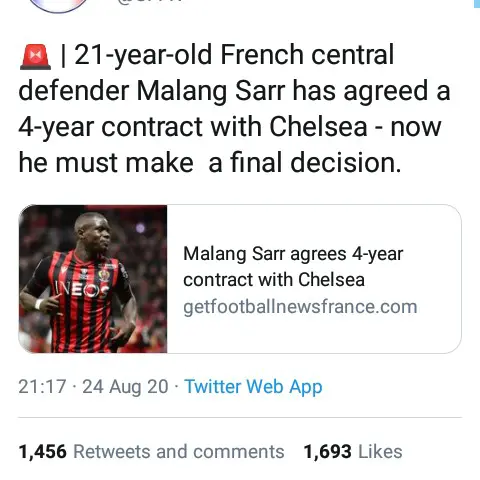 There is news that Thiago Silva reportedly agreed to join Chelsea on a deal two years after playing his last PSG game on Sunday, which leaves him home.
Yet the 21-year old Malag Sarr was tipped to become France's next powerful defender. The Youngster is without a club and may be another good signature for Chelsea.
That's why Frank Lampard should have choices for the next season and each Chelsea fan will hope to progress with this last season's defensive troubles. There have also been several rumors of Chelsea contemplating the loan to As Roma of Fikayo Tomori.
The Chelsea FC players have meanwhile begun preparing for pre-season preparation as the Premier League begins next month.