After he prostrated for Buhari in January, see what Anthony Joshua said that got people talking
Anthoy Joshua, heavy weight champions have been reacting to the End SARS Protests and the shooting that happened at Lekki Toll Gate area of Lagos State.
The information we gather shows that Joshua was not happy about what is happening in the country.
Recall that he was seen prostrated for President Buhari some months ago, specifically in January, 2020 when he was celebrating his victory in the United Kingdom.
See some pictures at the event below: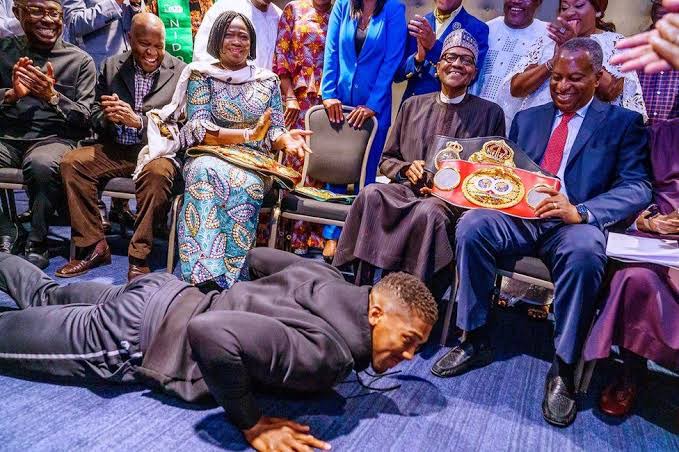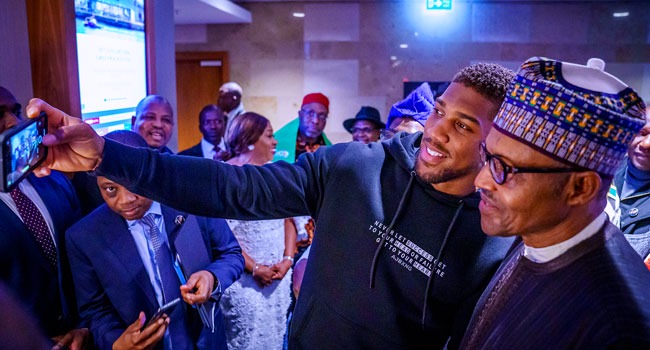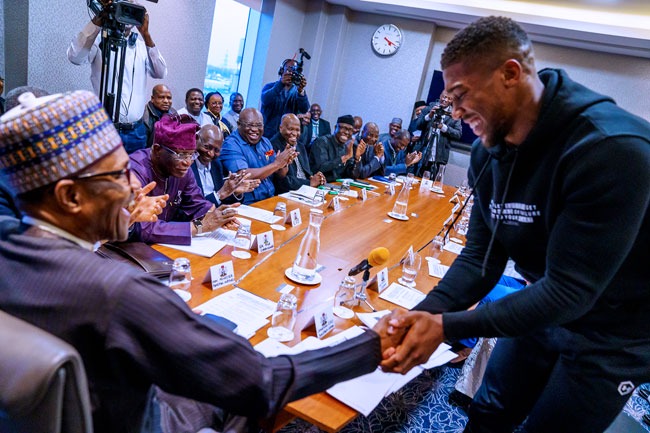 According to Femi Anikulapo Kuti, who Tweeted that he called Joshua and that he is very angry.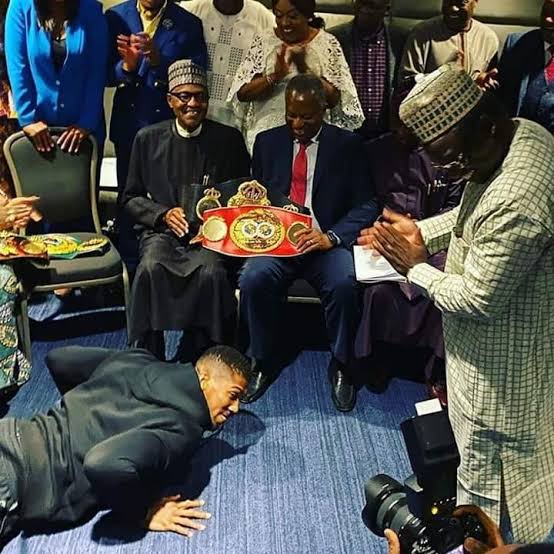 "got off the phone to @anthonyfjoshua
He is angry and we need to speak with one voice #EndSARS
#EndBadGoveranceInNigeria #EndPoliceBrutalityinNigeraNOW"
SOURCE: Twitter
Joshua's reactions have been getting a lot of people talking on social media.
It was reported that a lot of celebrities have lent their voices and support for the nationwide protests that have rocked the nation.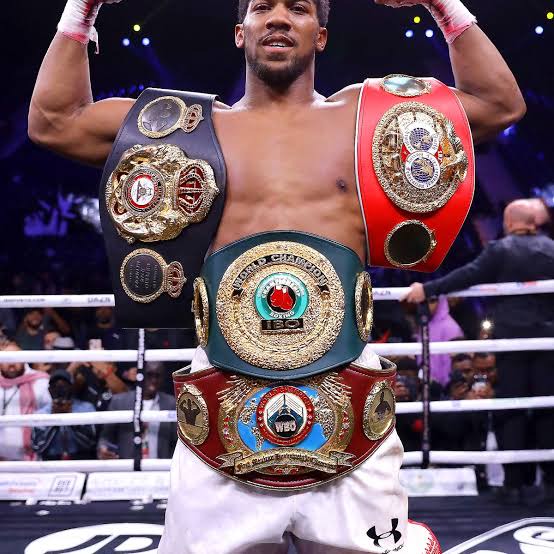 There are two different statements made by Anthoy Joshua about Nigeria and in connection to the End SARS Protests and shooting that have got people talking: One of the people who reacted said that he was in support of Buhari's government and also prostrated to greet him.
Here are the two statements from Joshua:
"I pray God opens the gates for the heroes of Nigeria! This was never a trend for me! It's real life and I want to learn how to make lasting change" he said
"I'm looking at hospitals to support, along with food and care packages in the time being" he added.
See reactions below: