After Man United dropped point and Chelsea beat Liverpool, see where Tuchel has taken his team in EPL table
The match that has been considered as one of the most important game for Thomas Tuchel and his team Chelsea in their quest to make it in top four finish has ended in a good victory.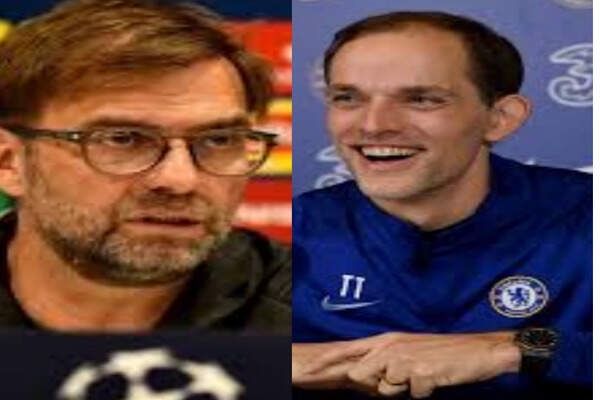 Liverpool the current Premier League Champions have suffered a defeat to Chelsea at their backyard, Anfield.
The match between Liverpool and Chelsea ended in 1-0 against the host to the joy of the visitors.
Tuchel has done a great job since taking over from Frank Lampard and has taken his team into the top four in the log.
MManchester United dropped point away to Crystal Palace and Chelsea have reduced the gap between the two teams.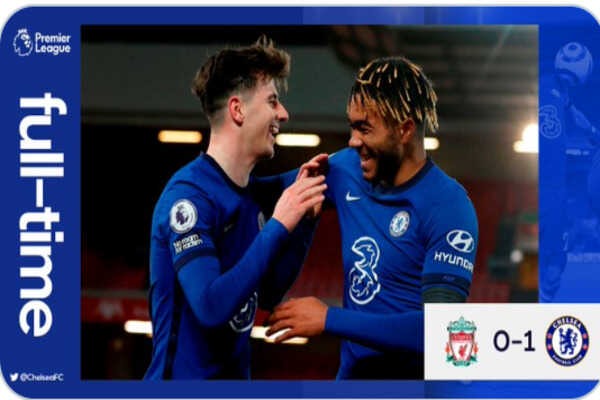 Kudos to the new manager, Tuchel as he has reduced the gap between United and Chelsea. When Tuchel took over as Chelsea's manager the gap between the two teams waa eleven. At that Manchester United were on top of the League table.
But now it is only four points between the two of them.
Tuchel took over with Chelsea on ninth position in the English Premier League table but now has moved to fourth.
Manchester City is still leading the table followed by the Red devils with 51 points, Leicester City is still sitting in the third with 50 points, while the Blues have 47 points.
It is now clear that the Blues will finish in the top four and the Champions League competition is there for Tuchel to go as far as possible.