Atletico vs Chelsea: Tuchel releases full squad to face Atl Madrid in Romania
After the Spanish giant, Atletico Madrid released the full squad for UEFA Champions League, Chelsea manager Thomas Tuchel has unveiled his squad to face Madrid.
The UEFA Champions League competition resumes tomorrow and Chelsea will be one of the teams to try and claim Europe's most prestigious crown. The blues play Atletico Madrid away in the round of 16 first leg tie which would not be played in Madrid, Spain, due to the countries restrictions over Covid-19.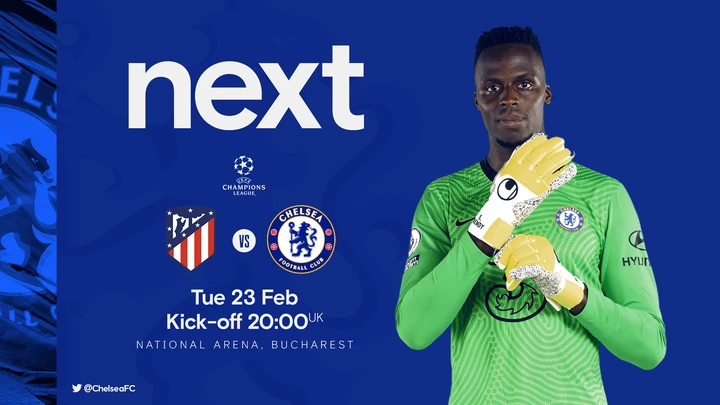 This means that as Chelsea as preparing their jet, they will be heading to Romania. Yes, that is where the match will be played. The National stadium where Chelsea faced Staeue Bucharesti in 2013 will be the ground representing Atletico's Wanda Metropolitano.
It should be noted that Chelsea are the first and probably the only English team to beat Atletico at home, so the event that Atletico won't be at their original home ground tomorrow, might just be good news for them.
Ahead of the game tomorrow, Chelsea boss, Thomas Tuchel has released a 23-man squad to travel later tonight. There is some good news for Chelsea as Kai Havertz and Christian Pulisic are among those traveling for the game. Sadly, Thiago Silva Did not make the list due to his injury.
See list of the 23 players traveling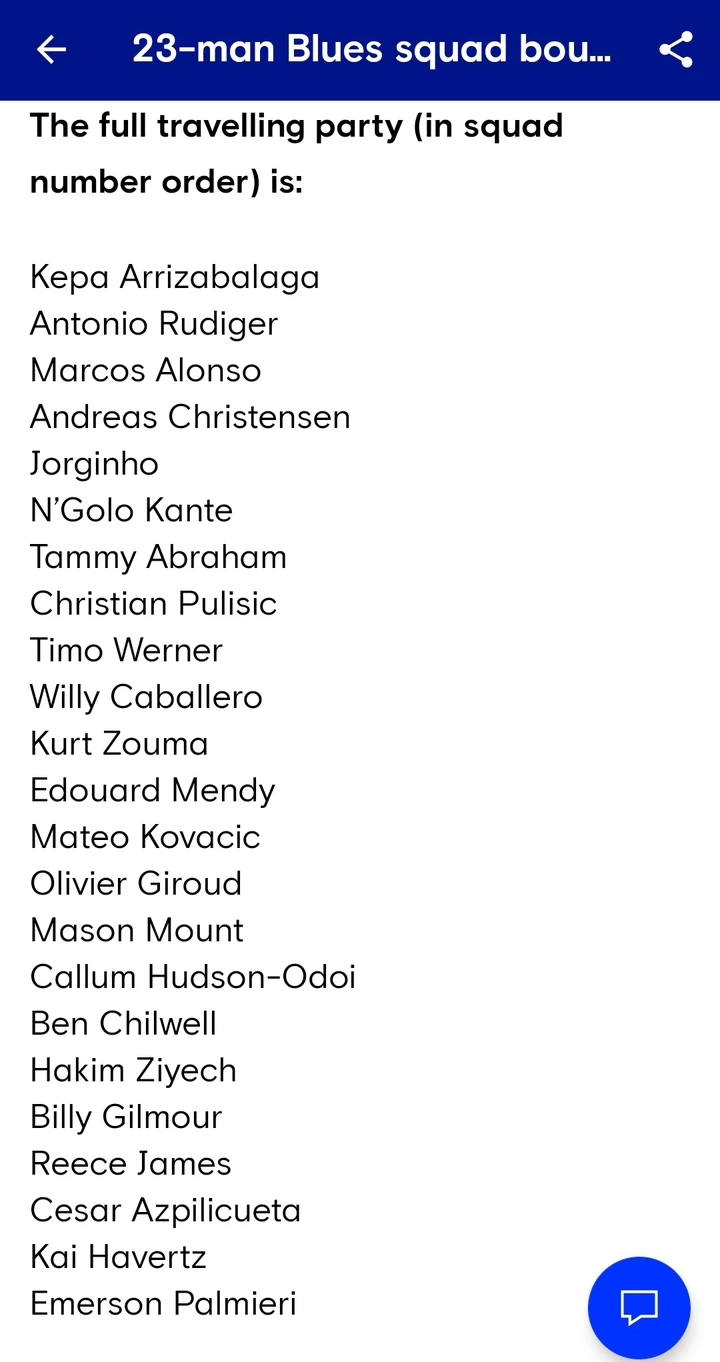 Chelsea seem to have a full squad for this tie apart from Thiago Silva, so they should be confident of getting a good result tomorrow.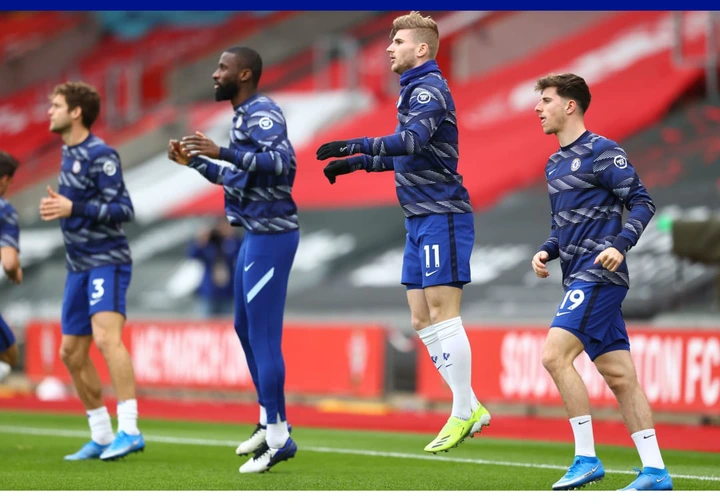 One player who would be really instrumental in that happening is Ngolo Kante. The French midfielder was at his regular best last time Chelsea played, recovering balls and intercepting opposition passes like it was nothing.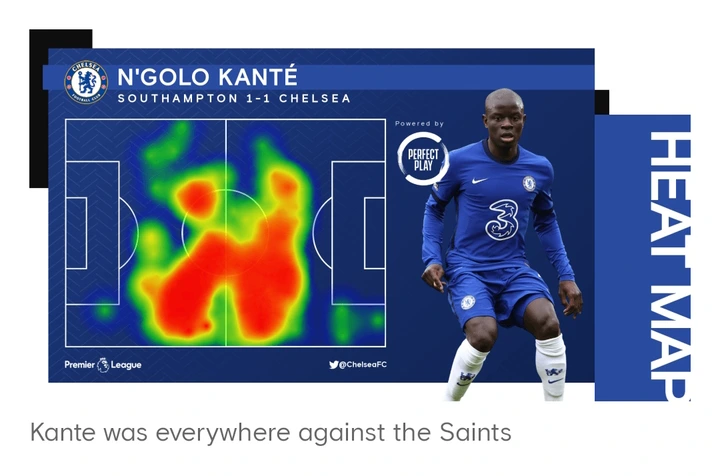 Considering Atletico's recent form, i believe Chelsea should get a good result tomorrow. The Spanish team hasn't won in their last 2 games and lost for the first time at home in months, this weekend. So this is good timing for Chelsea.