Bad news for Chelsea fans as their loved star player could join Mourinho at Roma
The summer transfer window is currently open and many clubs across Europe have begun the process of signing new players ahead of the 2021/2022 season. Some will be selling unwanted players in the squad to clear the deadwood as well as balancing their wage books.
Chelsea is one of the clubs that are very active in this summer transfer window. The Blues are the market to sell and buy some players. Chelsea hierarchy wants to back Thomas Tuchel to defend their Champions League title next season.
French defender Kourt Zouma is one of the players who is rumored to be on his way out of Stanford Bridge this summer. According to the Daily Mail, the Frenchman wants to start a new challenge in his career after falling down the pecking order since Thomas Tuchel was appointed as the head coach.
It is reported that new AS Roma boss Jose Mourinho is keen to reunite with his former star in Rome. The Frenchman joined Chelsea in 2014 from Saint Ettien when Mourinho was in charge at Stanford Bridge.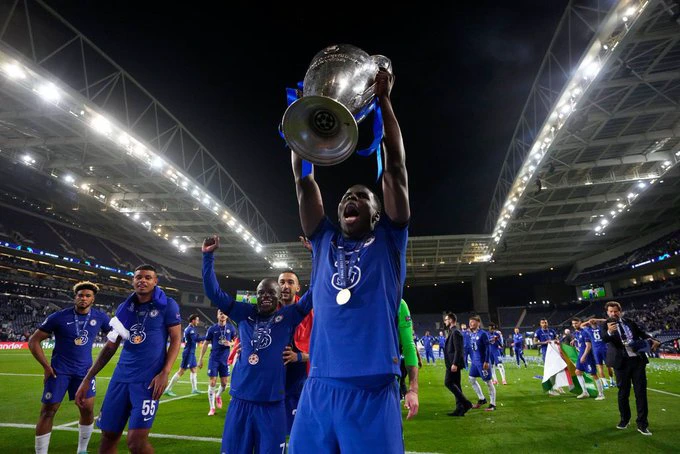 Zouma was present with the French national team at the Euro 2020 though he did not play a single minute for his country.
He is also wanted by Wolverhampton Wanderers, Tottenham Hotspurs, and Everton. During Antonio Conte's reign, Zuma spent a loan stint at Stoke City and Everton before returning to the Bridge years ago.