Basketmouth sends message to Bishop Oyedepo over tithe payment
Popular comedian, Basketmouth has replied to the comment credited to the presiding Bishop and founder of the Living Faith Church otherwise known as Winner's' Chapel David Oyedepo' over tithing.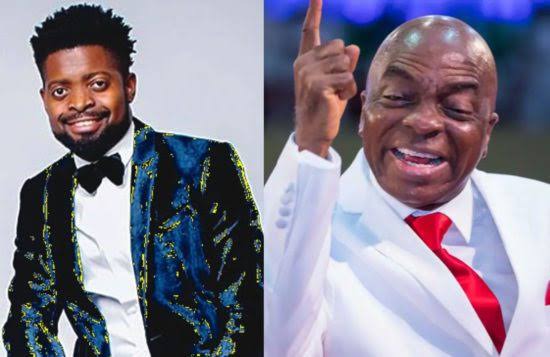 The social media again was busy as people reacted and commented on the issue about payment of tithe amid this terrible economy.
According to the report the fiery clergyman said that anyone who doesn't pay tithe is "under a financial curse" and can never prosper.
This comment has got people talking as they freely bare their mind on the controversial topic.
Notable among people who reacted is the veteran comedian known as Basketmouth. He stated that as government is threatening people who don't pay tax with prosecution, the Church also has begun to threaten worshippers who don't pay tithe with financial curse.
He lamented that this life is not balance and wondered where we can run to.
Check his reaction below:
THIS LIFE NO BALANCE AT ALL!!
The Govt will threaten us with prosecution if we don't pay our TAX & VAT.
The CHURCH will now threaten us with a FINANCIAL CURSE if you don't pay your TITHE!
Inside the TERRIBLE ECONOMY?
With the LEVEL OF UNEMPLOYMENT?
ABEGIIIIIIIIIIIII!!!!!!!!!