#BBNAIJA: Erica reveals her greatest regret in the Big Brother's house
The Disqualified  housemate, Erica during a live interview session with Toke Makinwa on Instagram, she revealed her greatest regret in the Big Brother's House.
She had a nice chitchat with Toke Makinwa. She talks about her biggest regret about her altercation with Laycon, her next step forward, and what she would have done differently in case she was given a new chance.
Toke Makinwa asked her a lot of questions to dig deep into her life and she gave satisfying responses to all her questions. Read this article patiently to get the full gist.
Toke Makinwa asked that what would Erica had done differently if she was given a new chance in the Big Brother Naija House. Erica says that it would definitely be about his altercation with Laycon.
Toke Makinwa asked if she would not have gone that far with him again. She says no! But, she would have never even tasted alcohol that night.
She says that she would not have had that fight with Laycon if she was not drunk and tipsy. So, if she gets another opportunity, she would not even taste alcohol talk less of even fighting Laycon. She says her biggest regret was the Alcohol that she drank that night as she says "Shayo nah bastard". She said she would never drink that Alcohol so as to avoid such outburst with Laycon again.
Erica made a mistake while she was in the house and she was basically under the influence of alcohol which could have happened to anyone at anytime. She made a mistake and she has begged for forgiveness. So, it is time to forget all the drama and move on with her life.
Talking about her next step in life, she tells Toke Makinwa that people will starts seeing her on a bigger screen as soon as possible as she features in Award-winning Movies. Her first movie debut after the house titled "Mercy Mercy" is about to be out soon.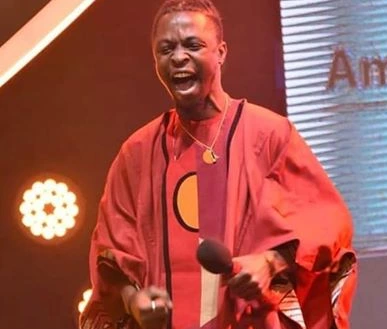 Erica celebrates Laycon as she also celebrates her own success too. Her new movie will definitely be a Blockbuster movie and an Award-winning one which will shoot her into prominence and boosts her acting career. Laycon celebrates his victory and Erica also celebrates hers.
There is no need to live with a bad energy. As Laycon has said, he would love to check on Erica as soon as he gets out of the house. They could still be good friends. So, no one should live with hatred from any of them.