#BBNAIJA: Laycon confides in Biggie about Erica
There has been so much complications between Erica and Laycon, because of what Laycon told other people about Erica, and the issue Ebuka brought up last week during the eviction show. A lot of the viewers have been arguing about whether Laycon lied about the situation or not, and some people have even tagged him as a master of manipulation based on this whole story.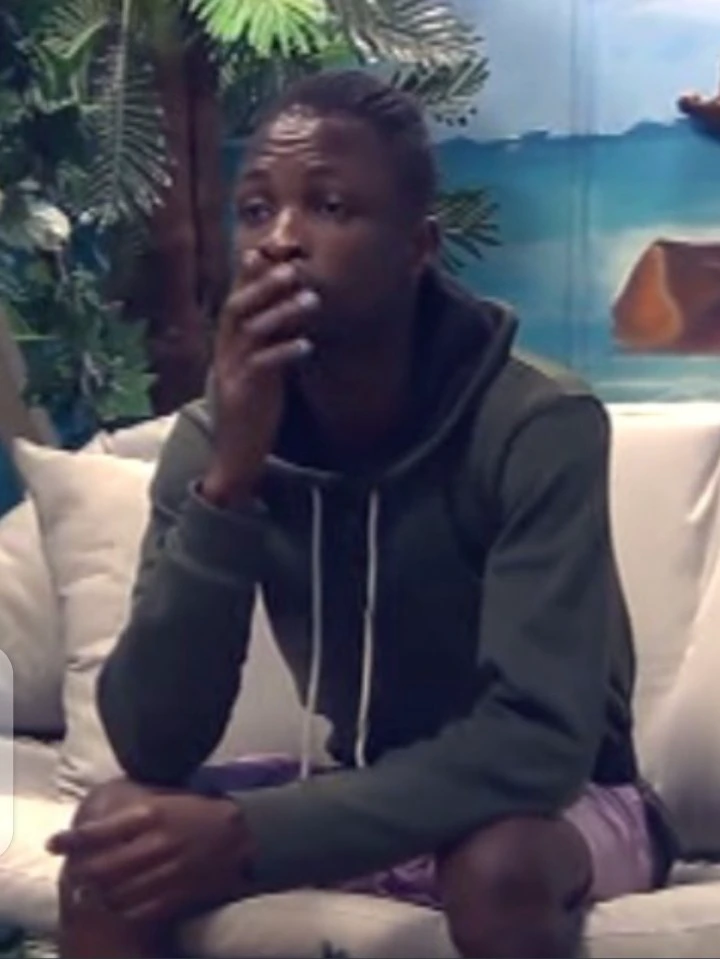 According to Laycon, Erica only tried to kiss him once during the party while she was drunk, and the other time something like that happened was a different scenario where they were both drunk, but he was more tipsy than drunk, and rather than she trying to do anything, they both attempted to kiss, but nothing happened, and that was why Ebuka said she attempted a couple of times.Laycon said he didn't see the point in addressing the issue to Erica, or trying to convince her that he was not lying since she was obviously drunk and couldn't remember a thing, he didn't see the need to disturb himself because he knew she wasn't going to believe him.
He revealed that what made Erica to start yelling yesterday was because Erica went to meet him first at the party, and told him that she hated him, and so that was why he told her that she was hurting his feelings when they got back in the house, he attempted to talk to her and trash things out, but she resorted to shouting and name calling.
He further said he doesn't wish her anything bad, and will always wish the best for her, and he is convinced she doesn't mean everything she said to him yesterday because she was clearly drunk and so he wouldn't take it to heart. When he was asked who he thought nominated him for eviction, he only mentioned Ozo's name.