#BBNAIJA: Nengi gives Kiddwaya a strong warning
The housemates Nengi and Ozo are believed to be in a relationship but lately Nengi has been putting Ozo away and trying to get to Kiddwaya.
This morning, Nengi and Kidd was seen playing. Nengi was trying to remove Kiddwaya's duvet as she claimed Kidd removed hers before then. The play got to the point where Kidd didn't like what Nengi was doing.
He had tried to block Nengi from eating him with his leg when Nengi said he shouldn't touch her with his filthy legs.
When Nengi continued playing with Kiddwaya, he obviously got tired of telling her to go away as he called on Ozo to come carry Nengi from him. He told Ozo to come take his girlfriend away.
It seemed Nengi didn't like him involving Ozo as she hit him with an empty bottle water can and told him "I am sick of you". Then she left the room.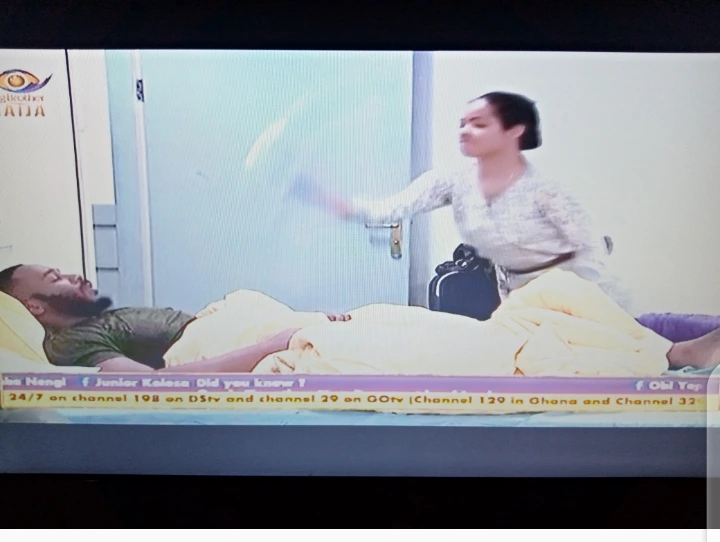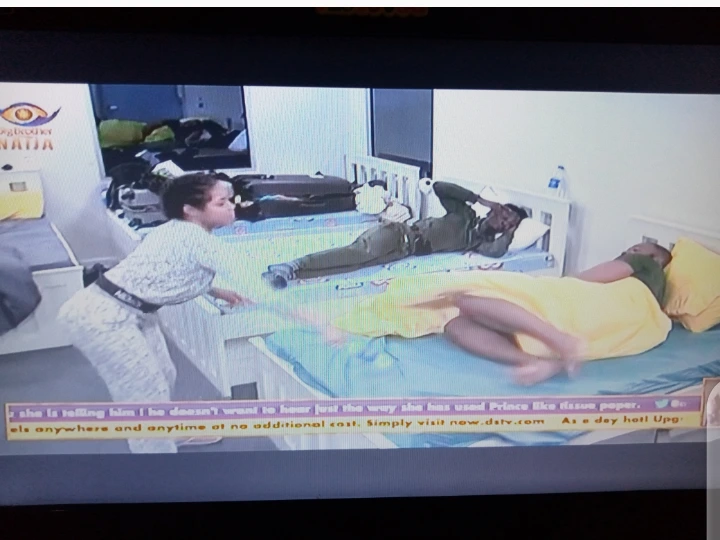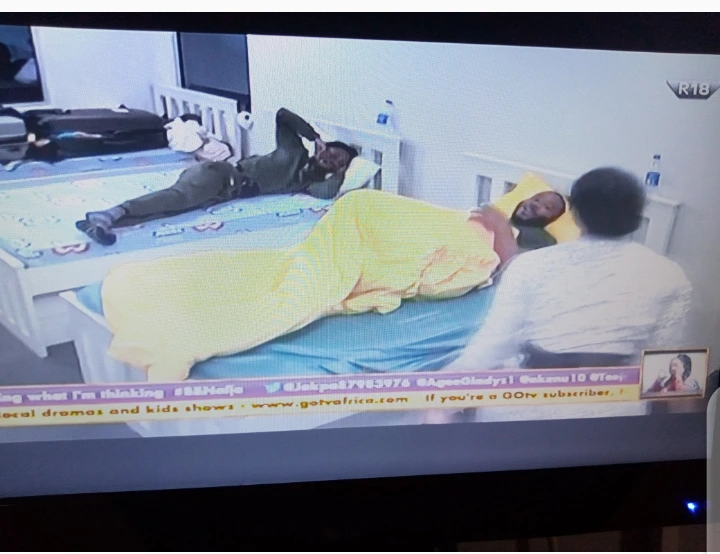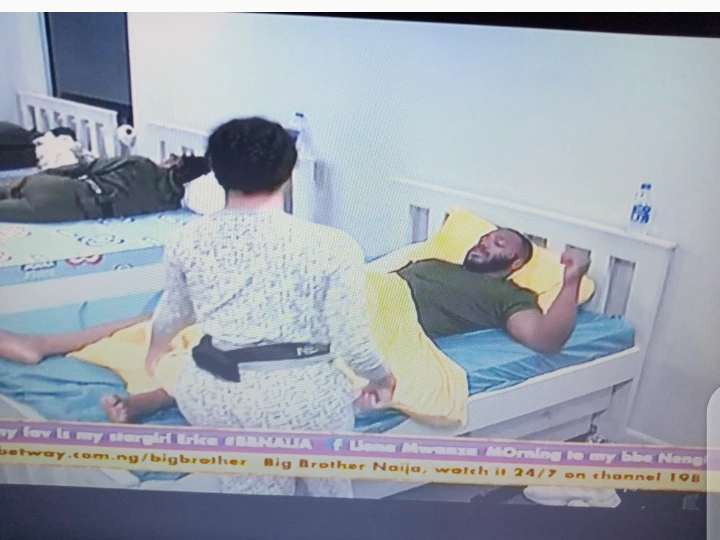 I guess Nengi didn't like that Kiddwaya called on Ozo and told him to come carry his girlfriend which made her tell Kiddwaya that she is sick of him. What do you think?
It seems Kiddwaya doesn't want Nengi in the way she wants him.