#BBNaija: See how Dorathy, Trickytee settle their quarrel
Trikytee and Dorathy recently had a fight which went on about the fact that Trikytee called Dorathy a sore loser. Dorathy was not happy about the amount she had won after competing in the indomie task and Trikytee told her to be happy with it as Indonie sellers didn't make as much as the amount. Dorathy at this comment, then blew up at him and thus the fight ensued.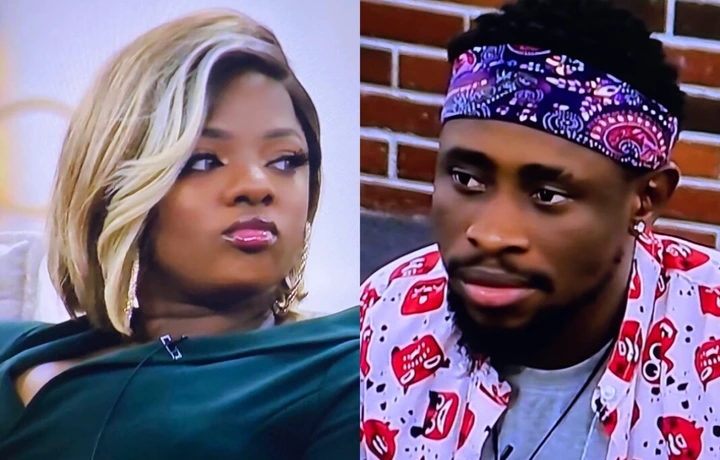 Dorathy said that Trikytee did not have the right to call her a sore loser while Trikytee said that she was because he would have been very happy had he won 400 thousand naira just for cooking Indomie noodles.
This morning though, Dorathy and Trikytee are seen playing a game of Ludo and chatting like close friends. Trikytee talked about different things with Dorathy, even awkward stuff like the fact that the lights were to bright for his eyes and Dorathy gave him a straight answer which was that he should look away from them. It seems like Trikytee is trying to make things smooth between them and Dorathy is not turning him off.