#BBNAIJA: The main reason Burna Boy blocked Vee emerged
The main reason the popular musician, Burna Boy blocked Victoria Adeyele also known as Vee iwho s a 2020 big brother Nigeria housemate has been revealed.
Vee has been called blunt by her fans and followers who admire her for always being honest.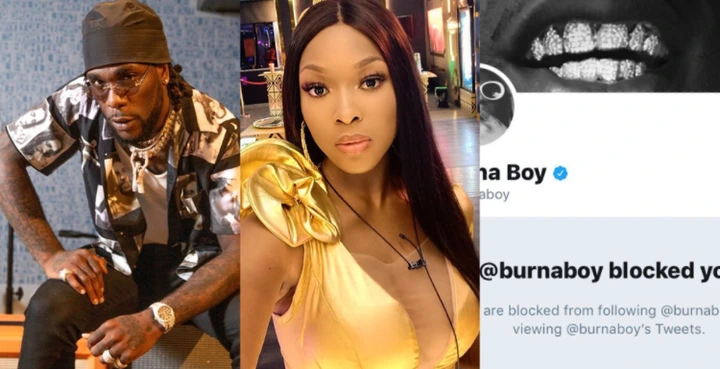 3 years ago, her honesty rubbed off wrongly on 'African Giant' Burna Boy who did not like her 'honesty', so he blocked her on Twitter.
On February 13, 2017, long before Vee made her way into the Big Brother house, she woke up to a shocker that she had been blocked by Burna Boy.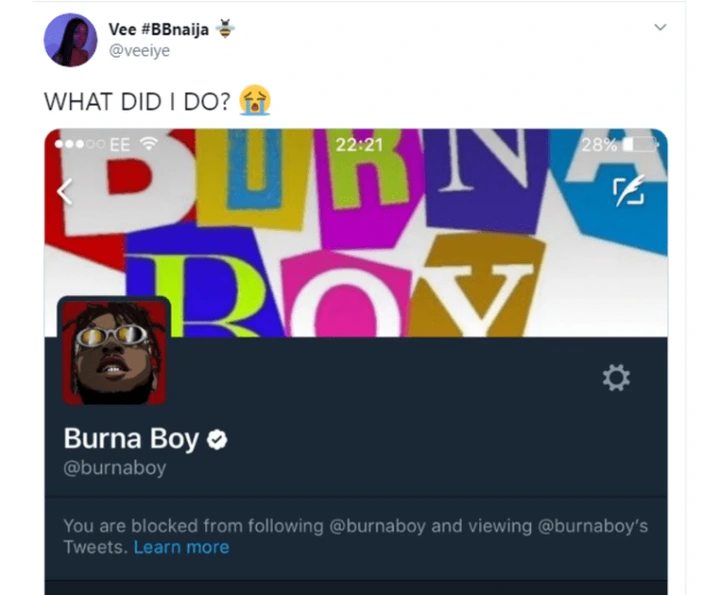 She was surprised and she took to Twitter to express her confusion by taking a screenshot of the block notification and asking "
WHAT DID I DO?"
Vee did a lot, prior to when she got blocked, she had time and time again come after Burna Boy on Twitter on multiple occasions.
It all began in 2013, 4 years before she got blocked. She took to Twitter to write, "I can't stand burna boy omds."

That day she didn't stop. She also responded to a fan who wrote about Burna Boy saying, "Whenever Burna Boy Features In a tune, It's Always a Madness." Vee replied the message with "this is a lie!".

2 days after that on New Years Eve 2013, she took again to Twitter and wrote something nasty about Burna.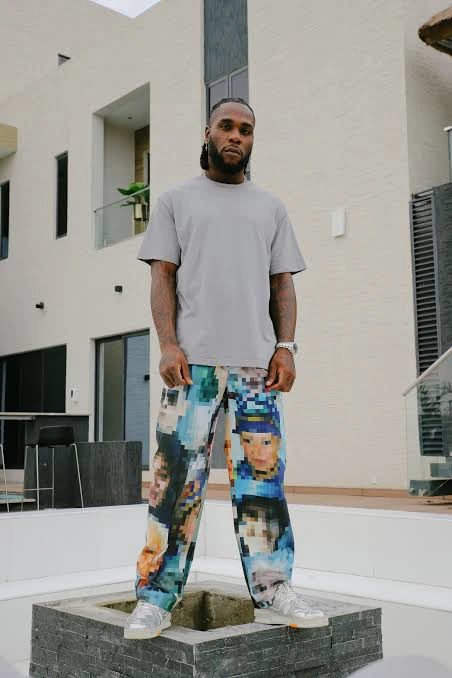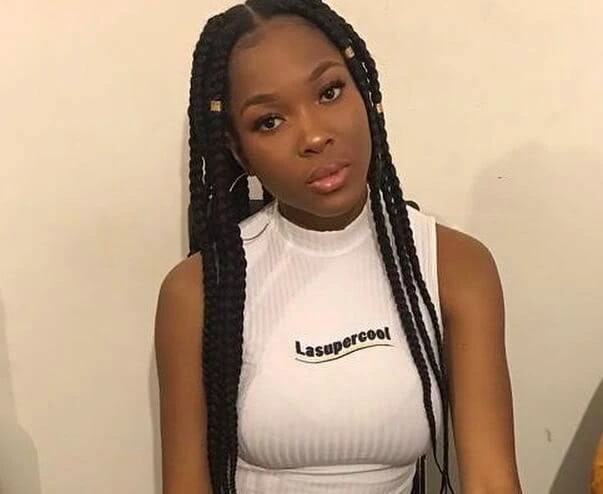 It would seem Vee got offended by Burna boy over something he did to her. But it isn't exactly true, she just did not like his style of music and decided to openly criticize him.
She just went on and on, she bashed him after he got featured on D'Banj's 'Oya Wait' song by calling it a "very bad tune".

When people were praising Burna Boy's 'Soke' as one of the best songs of 2015, she took to Twitter to write that anyone who felt the song was good was drunk.

Photo credit: Vee's twitter page/google
Vee is also a musician and will automatically become a celebrity once she's out of the reality show.