#BBNAIJA2020: AY sends a new message to Erica and her fans
Tonight was a very bad moment for many Erica fans, as their favorite (Erica) really revealed her annoyance to many housemates.
It all started in the party when she saw Kiddwaya and Nengi talking to Kiddwaya and Erica went to separate them but Nengi made it known to her that if she really wants to date Kiddwaya, she would have gone for her before they enter the house. Then she was seen talking to Laycon but Laycon was pulled out by Dorathy from the conversation.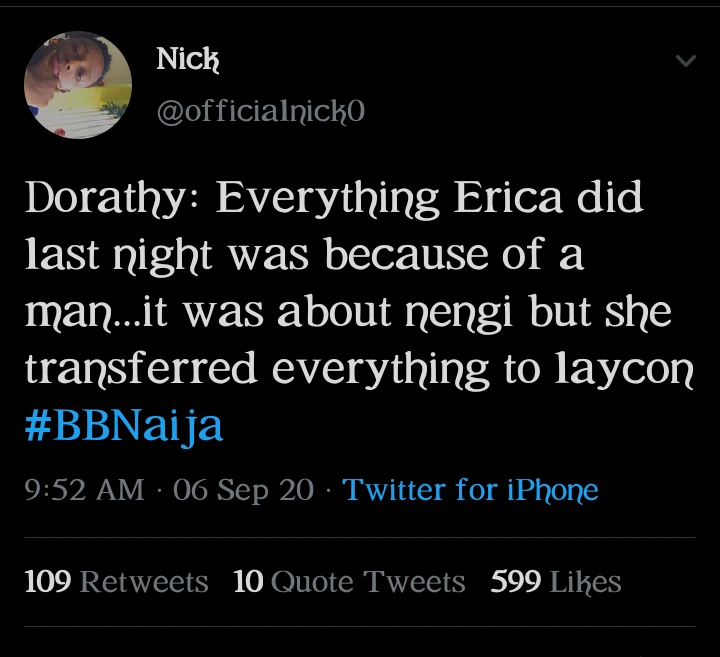 After the party drama, she was seen going to meet Laycon they both said something and Laycon excused her, this infuriated her and she started blasting and body shaming Laycon, calling him different type of names. She also wished him death and she even threatened him with death, in all this Laycon didn't alter a word this made her more angry, especially when she noticed Prince and Kiddwaya were not fully supporting her. She went ahead to pour water on Prince bed space and asked him to leave the room for her.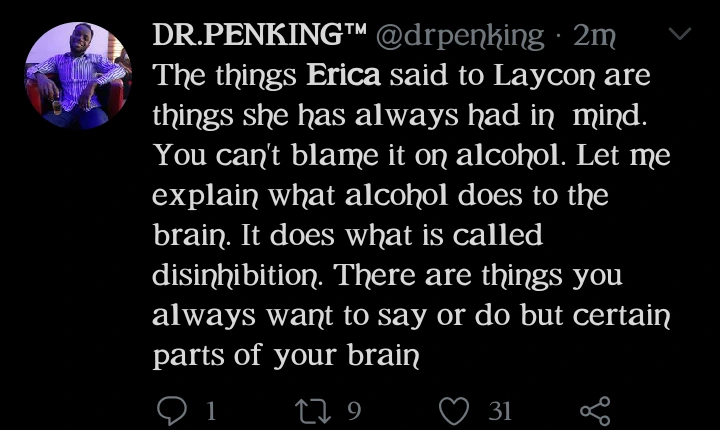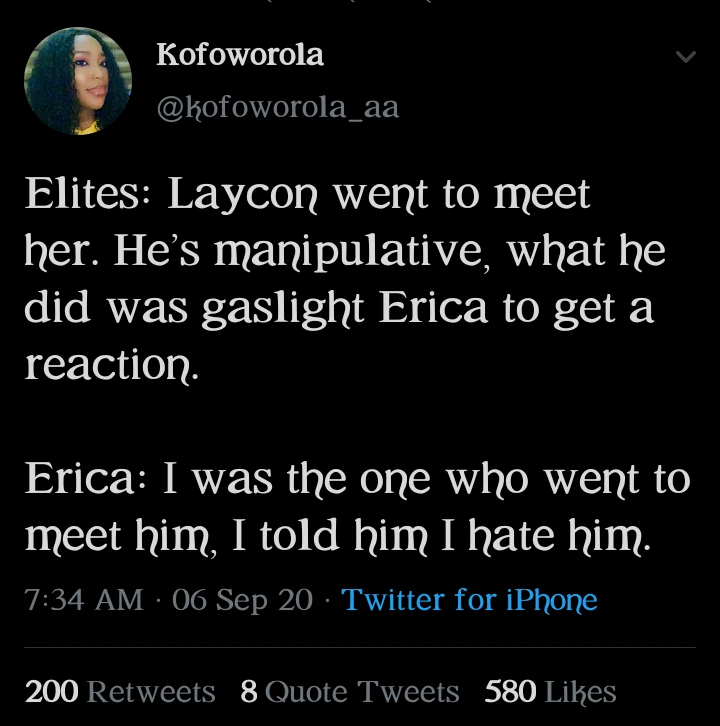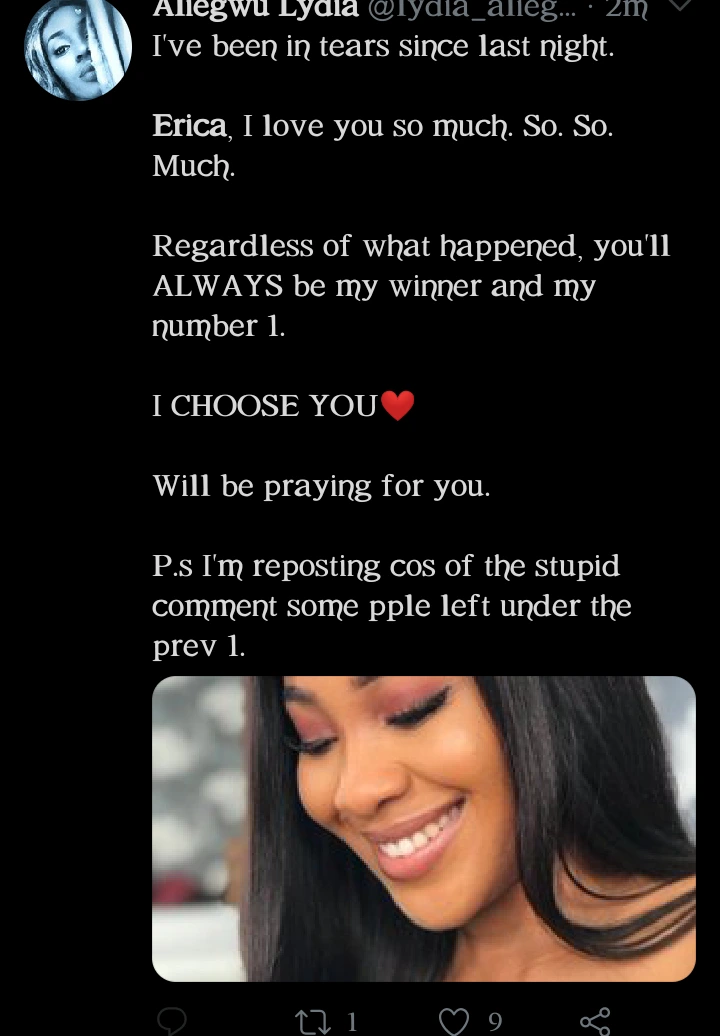 In all this drama, some of her fans were still supporting her actions and saying what she did was right, this made Ayo Makun popularly known as Ay live mock the fan base, in his tweet he Sarcastically mocked her fan base, because they called themselves Elites but they are not showing the characteristics of an Elite they called themselves.