#BBNAIJALOCKDOWN2020: Kemi Olunloyo reveals why she stopped supporting Laycon
Dr Kemi Ounloyo has been solidly campaigning for Laycon since the show started, but this recent week she stopped campaigning for Laycon with one of her reasons being that Laycon fans are aggressive, and she doesn't like aggressive fan bases.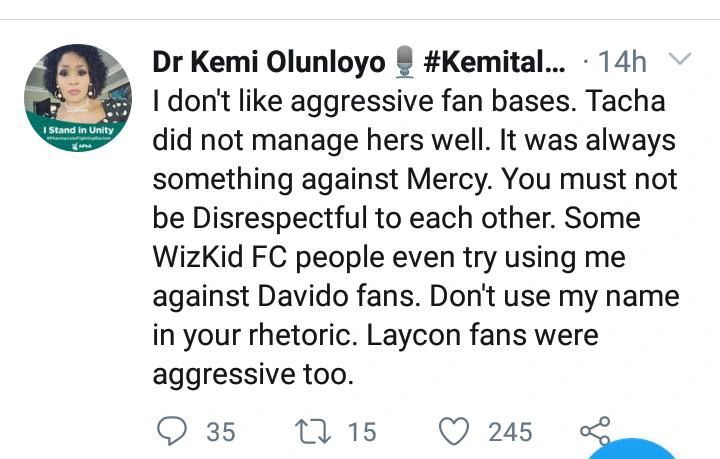 And Laycon fans have been begging her to forgive them but Dr Kemi Ounloyo won't listen to her please as she has firmly made up her mind.
One of Dr Kemi followers on Twitter tweets "Dr Kemi… Why is it that you hardly forgive people? At initial, you campaigned for Laycon and despite our plea to forgive those who hurt you about the boy, but you still go ahead and campaign for Nengi again".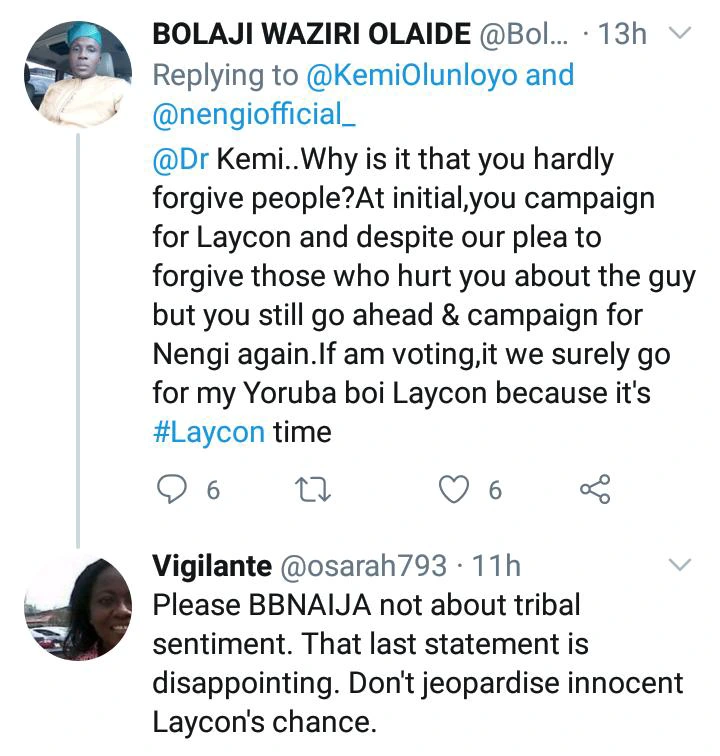 Although there is more to what Happened that Dr Kemi Ounloyo stopped backing Laycon, it wasn't Laycon that offended her but Laycon fans known as "the icons". But Dr Kemi said she isn't pained by what they did, and she stopped campaigning cause she hates when people are being too aggressive.
She now has a new personality she's campaigning for in the house and that's Nengi.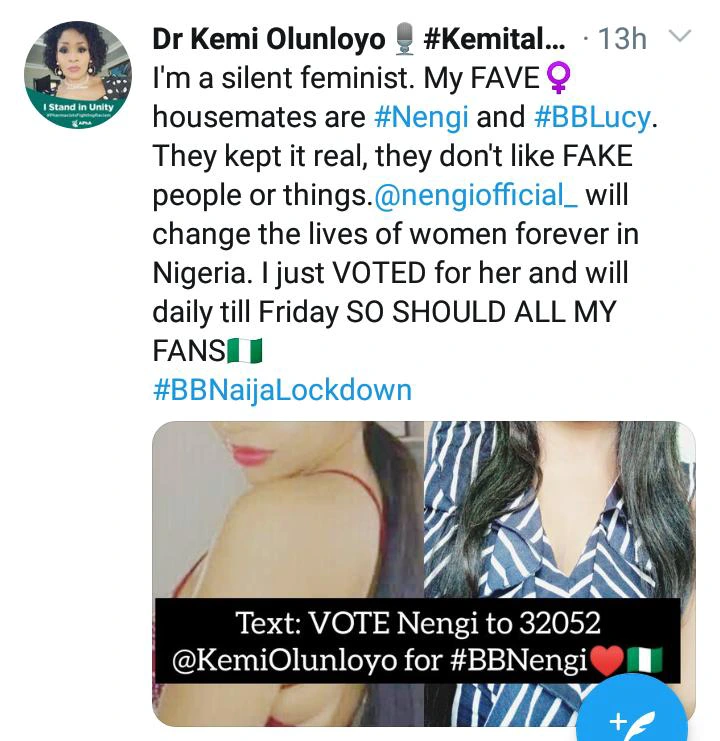 She said Nengi deserves to win, it's her time to win.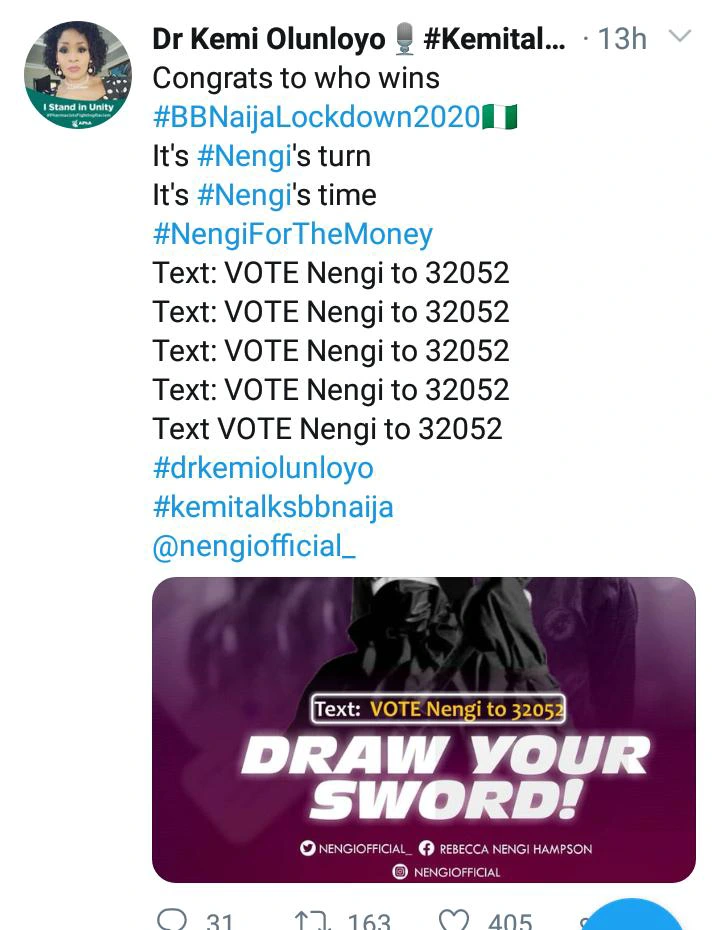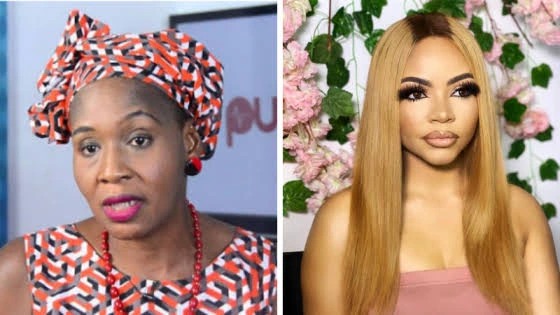 But anyway the happy news is that Laycon has many fanbase, Nengi also has many fanbase, so we have to keep our fingers crossed and wait for the winner.