Big news in London as club announce the signing of a highly rated center-back
Yes football clubs are coping very well as deadline day is looming in the ongoing winter transfer window and now another deal has been completed.
Arsenal have undoubtedly completed their first January transfer, as one of their players has joined a Premier League team. Of course, Mikel Arteta's side are attempting to clear space in the roster in order to bring in fresh faces to bolster the team's performance.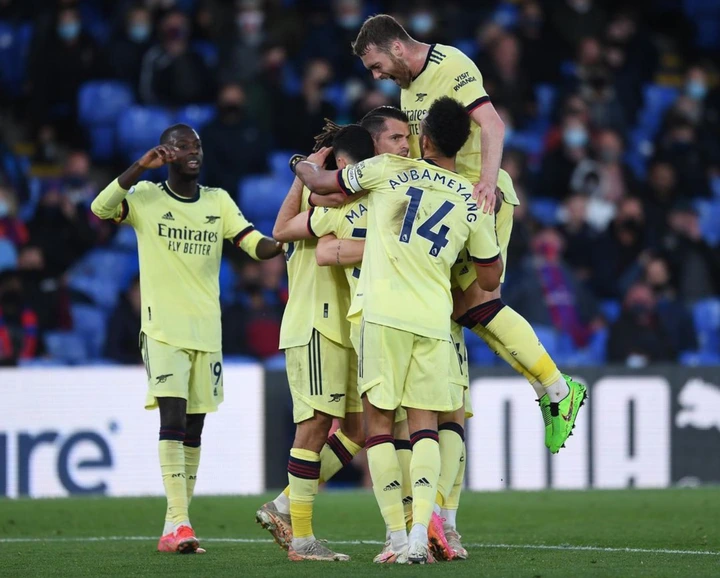 Aston Villa have confirmed the acquisition of Calum Chambers from Arsenal on a three-and-a-half year deal. To be honest, the English international made the correct option to go from the Arsenal family, as he was unable to compete with the likes of Gabriel Magalhes, Ben White, Rob Holdings, and the rest under Mikel Arteta.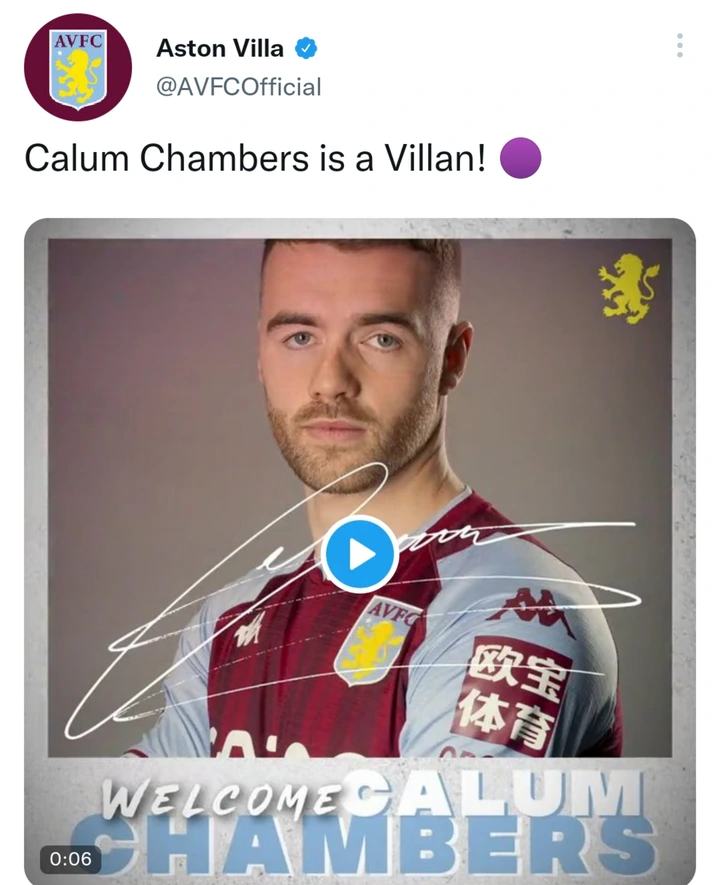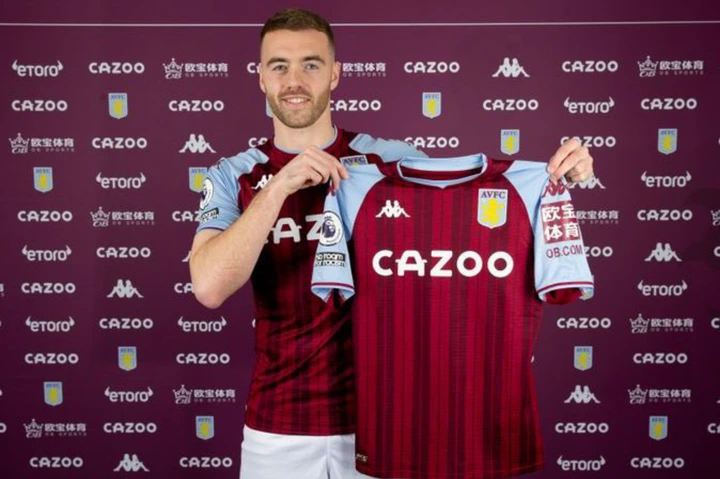 Calum Chambers is a centre-back who is capable of bringing Aston Villa to the next level with his defensive abilities, having previously played in the Premier League. Steven Gerrard seems to be planning something in this January transfer window, as he continues to assemble reinforcements for an amazing second half of the 2021-2022 season.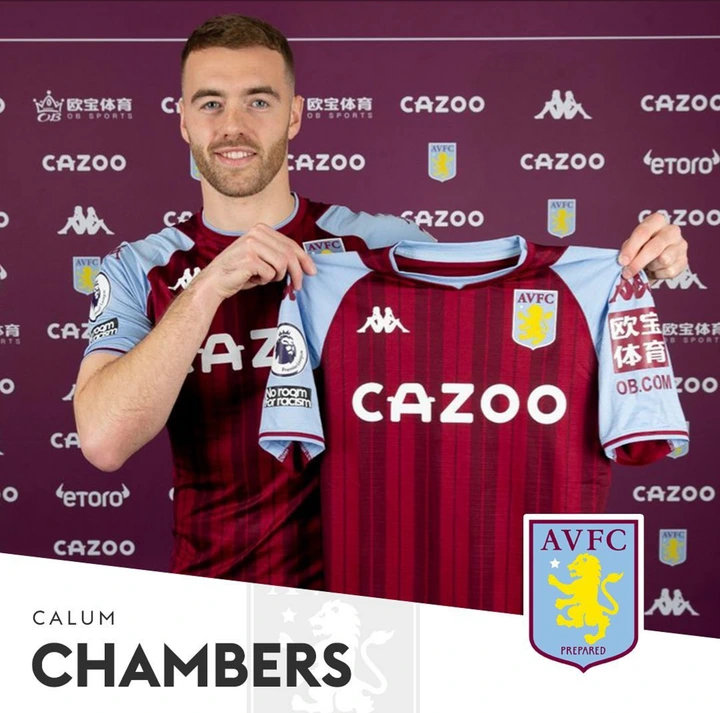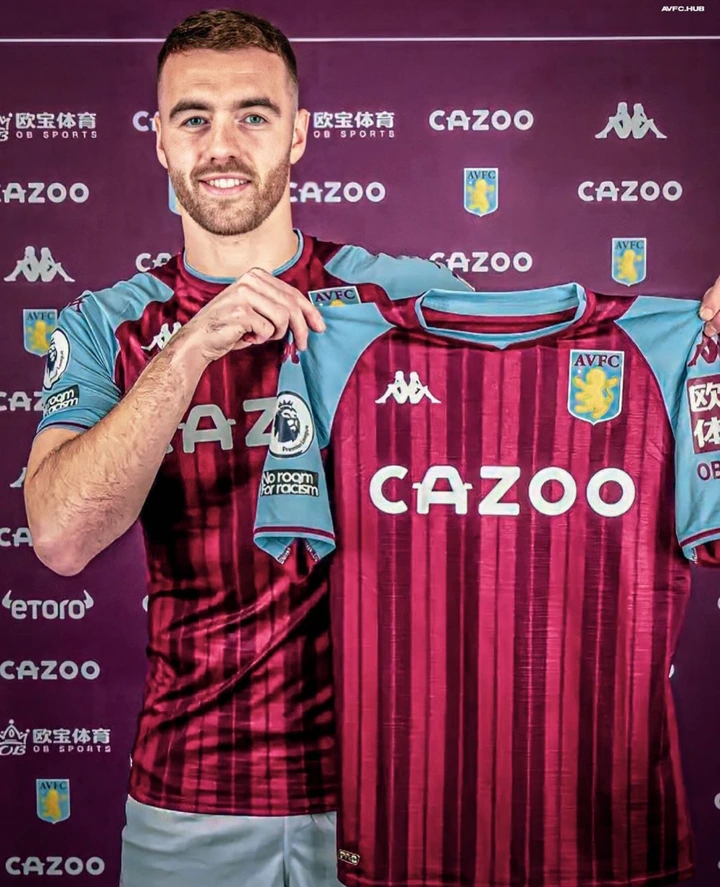 The Englishman may not be a regular starter at Arsenal, but he will undoubtedly get frequent action at Aston Villa under Steven Gerrard. Simply stated, the Gunners have completed their first January move, as Calum Chambers has signed a permanent agreement with Aston Villa, after a three-and-a-half year loan spell with the Lions.
Can Calum Chambers help Aston Villa this season?
Share this unique article across all social media platforms and please don't forget to maintain social distance, wear your face masks, wash your hands regularly with a sanitizer, for prevention is better than cure. Thanks for reading, the topics covered here are available for positive progress and critical assessments. Please do well to drop a comment below and share the article with as many people as possible.