Big news Stamford Bridge over Chelsea's record signing
Big news coming from Stamford Bridge on Monday 3rd of January, 2022 concerning Chelsea's record signing, Romelu Lukaku.
Lukaku has been linked with moving away from Stamford Bridge.
"He's our player, there is always a way back. We will clear this behind closed doors. Once we have made a decision, once Romelu knows, you will maybe know [when he'll be back]." Was Thomas Tuchel's statement on the situation about Romelu Lukaku spat to the media.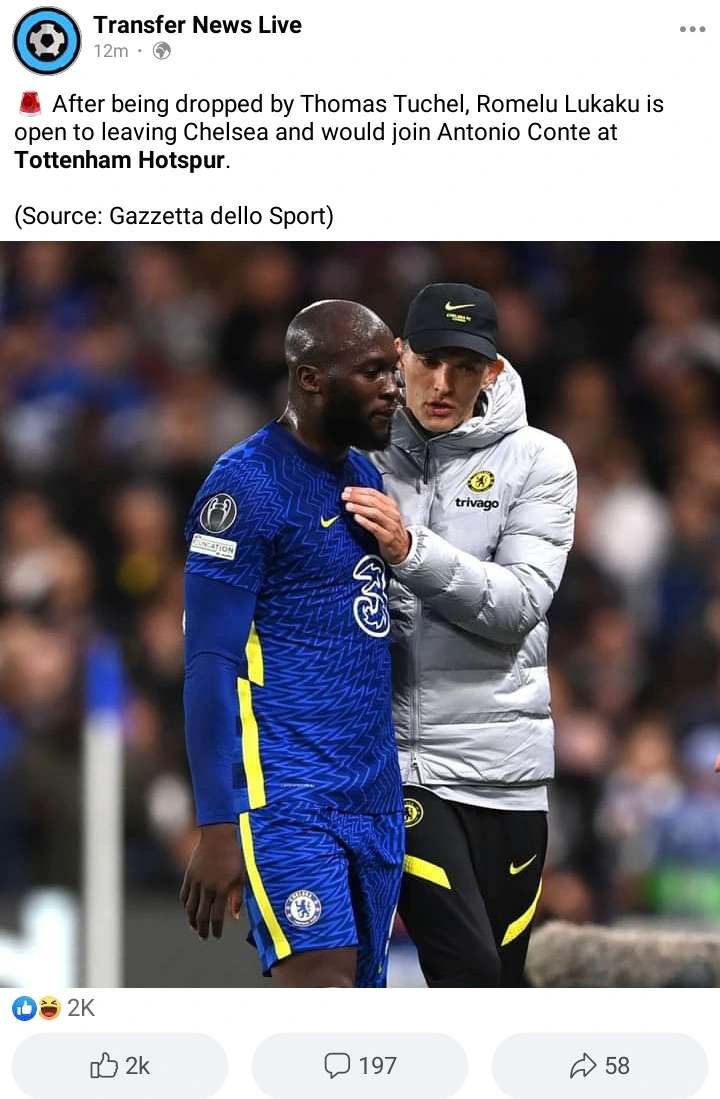 According to reliable journalist and transfer guru Fabrizio Romano, Chelsea football club record signing Romelu Lukaku has reportedly stated that he is open on the idea of leaving the Stamford Bridge and rejoin Antonio Conte at Tottenham Hotspurs.
The reports state that Romelu Lukaku is becoming more impatient and unhappy to be at Chelsea football club due to the current situation he is facing.
"After being dropped by Thomas Tuchel, Romelu Lukaku is open to leaving Chelsea and would join Antonio Conte at Tottenham." The reports stated.