Blues goalkeeper shines as Chelsea beat Atletico Madrid 2-0 in Champions League
Good news to Chelsea fans as the Champions League result was a good one for the Blues as they successfully and comfortably beat their opponent.
Chelsea was drawn with Atletico Madrid in the UEFA Champions League Round of 16 with the first match to be played in London while the second leg is scheduled to be played next week in Spain.
Match Summary.
Chelsea suffered a big blow just 12th minutes into the game when Chelsea defender, S. ingle was sent off by the referee for a deliberate foul.
The referee had no choice but to award Atletico Madrid a penalty and shown Ingle a straight red card.
Fortunately, Chelsea goalkeeper, Berger was alert as he rescued Chelsea by saving the penalty to keep Chelsea in the game.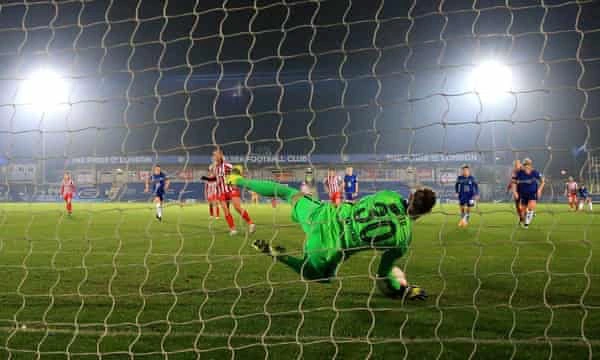 Chelsea came back alive in the second half and improved their overall performance.
Chelsea won a penalty when Atletico Madrid defender fouled Chelsea striker in the penalty box.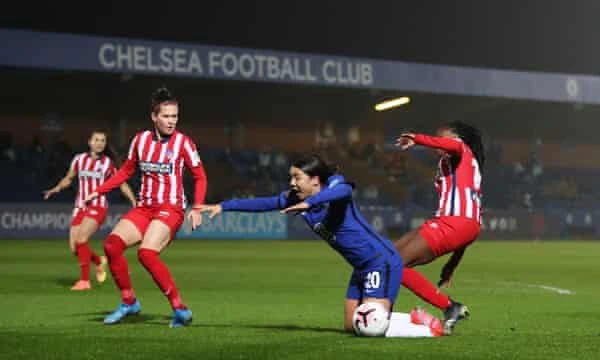 Chelsea midfielder, Mjelde stepped up and converted the penalty in the 58th minute to put Chelsea in front.
Chelsea got the second goal of the game when F. Kirby scored in the 64th minute to seal the game for 10 women Chelsea.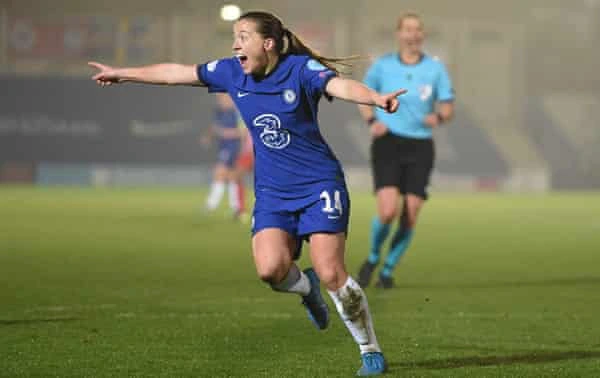 However, Chelsea goalkeeper, Berger made a huge mistake when she jumped out to claim a through-ball she was never going to get.
Atletico Madrid striker, Ludmila was clever and tricked Berger into fouling her and which resulted in Atletico Madrid second penalty in the game.
Berger once again proved her work as makes amends by saving a penalty for the second time in the game.
What a game tonight, 2 penalties saved and a red card and Chelsea still won.
It ended that way as Chelsea wins 2-0 to grab an important home away and will travel to Spain to face Atletico Madrid for the return leg on the 10th of March 2021
The Guardian and BBC all reported the news.
Coincidentally, the Chelsea men team won Atletico Madrid 1-0 last week and the women teams won 2-0 tonight.