Breaking news from Stamford Bridge as Chelsea potential owner withdrawals bid
Chelsea football club currently has no owner following the sanction of former owner due to the ongoing fight between Russia and Ukraine.
The group that was assigned the task of Chelsea takeover narrowed the potential owners to four where one of the bidders was not liked by many Chelsea fans.
Good news to all Chelsea fans is that the Rickets group has withdrawn it's bid to buy Chelsea. Chelsea fans had earlier on protested again this group shortly after the shortlisting after rumours that they were getting special treatment unlike other groups.
Having withdrawn their bid Chelsea fans can be happy with any of the three remaining groups if fair choosing is done. That is according to competency and the future of the club.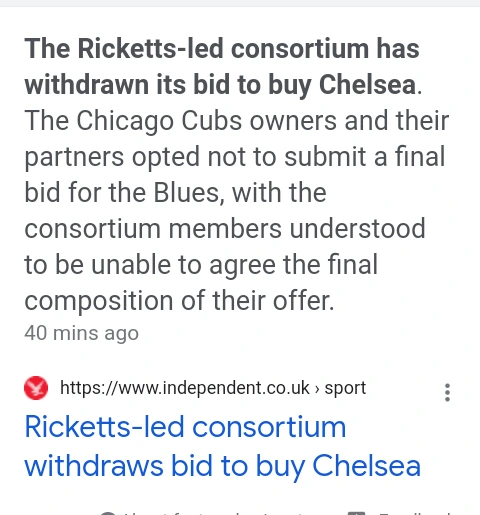 The group have presented their plans for the club with some planning to pay the whole amount in cash, improve the Stamford bridge stadium and many other good ideas.