CAN counters Oyedepo, Oyakhilome, others, says Churches must remain closed
The President of Christian Association of Nigeria (CAN), Rev Supo Ayokunle has countered Church leaders who are mounting pressures on government to allow Churches to be opened for service.
Rev. Ayokunle has advised that despite the pressure in many quarters for the re-opening of Churches, they must remain shut in order to halt the rising figures from the deadly coronavirus in the country.
Recall that Bishop Oyedepo has called on the federal government of Nigeria to open the Church for service. He wondered how markets will be allowed to operate, while Churches are being lockdown.
Apart from Bishop Oyedepo, Pastor Chris Oyakhilome and other men of God have also called for the re-opening of Churches in the country.
TheNation reports that the CAN President, has thrown its weight behind the president Muhammadu Buhari led federal government by saying that it was not yet time for churches to reopen.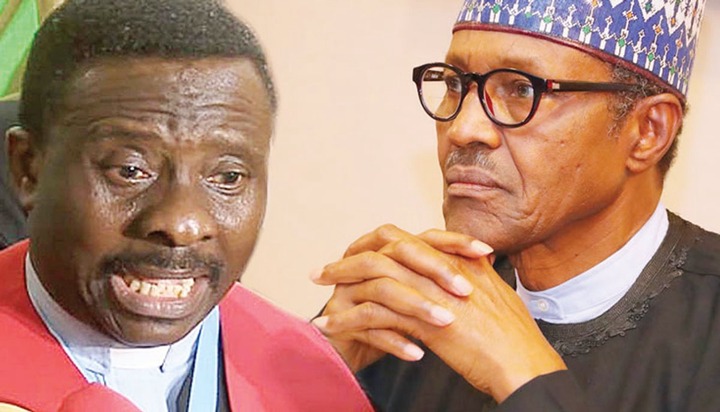 "The above relaxation has on the other hand increased the pressure mounted on us, church leaders, from our members for the churches and other places of worship to be opened
"all churches to remain closed because the daily increasing infected people in Nigeria is dangerous for the survival of us all."
"the church needs to exercise restrain at this time so that we might not naively and overzealously plunge our members into regrettable destruction and sorrow."
In the same vein, the Director of Muslim Rights Concern (MURIC), Prof Ishaq Akintola, had also called for Mosques to be shut against any activities.
He said that Muslims not to rush to their graves.
In his words: "Reopening mosques at this time can be interpreted as withdrawing from the battlefield and leaving the rest of the country to face the fight alone. It may also be interpreted as disobedience to FG's restriction on crowding."
Apart from MURIC there have been other religious leaders in the Northern part of the nation that warned against re-opening of Churches and Mosques amid COVID-19 pandemic.