Celebration as Chelsea qualify for Champions League quarter final beating Atletico Madrid
Congratulations to Chelsea and their fans as they have qualified for the quarter final of the UEFA Champions League by beating Atletico Madrid.
It was a good day for Chelsea women as they March into the Quarter-finals often UEFA champions league after defeating Atletico Madrid 1-3 on aggregate. Mjelde was the star today as her goal help finish up the tie.
The first leg saw Atletico women letting in two goals at home hence giving Chelsea the advantage of away goals. There was work to be done for Atletico but a good defense of Chelsea prevented a comeback.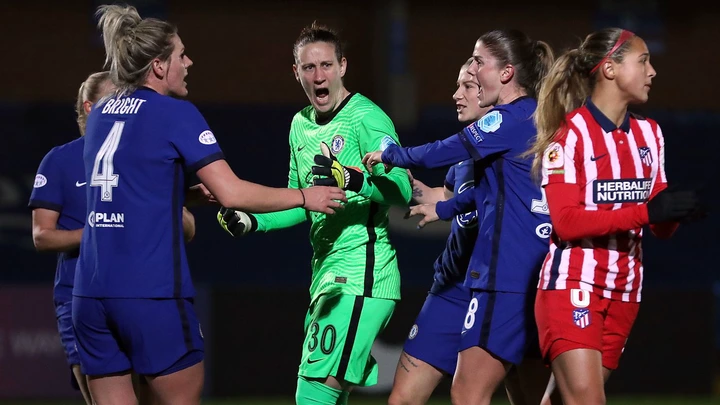 Emelyne Laurent got a consolation goal for Atletico Madrid after she curls it past Ann-Katrin Berger from 12 yards out to make it 1-1 full time. Chelsea qualify by goal aggregate 3-1.
We have to wait and get the information on who they face in the quarterfinal. Great game by the team.