Celebration in England as star player finally agrees new 5-year deal
Finally now the January transfer window has come to an end with some clubs having successful window as there are new signings as well as renewal of contracts.
Earlier December 2021, Manchester city board considered Jaoa Cancelo as a key player for the present and future and saw the need to keep him at the club. They opened talks and offered him a new contract in the next months looking for discussion to progress this year.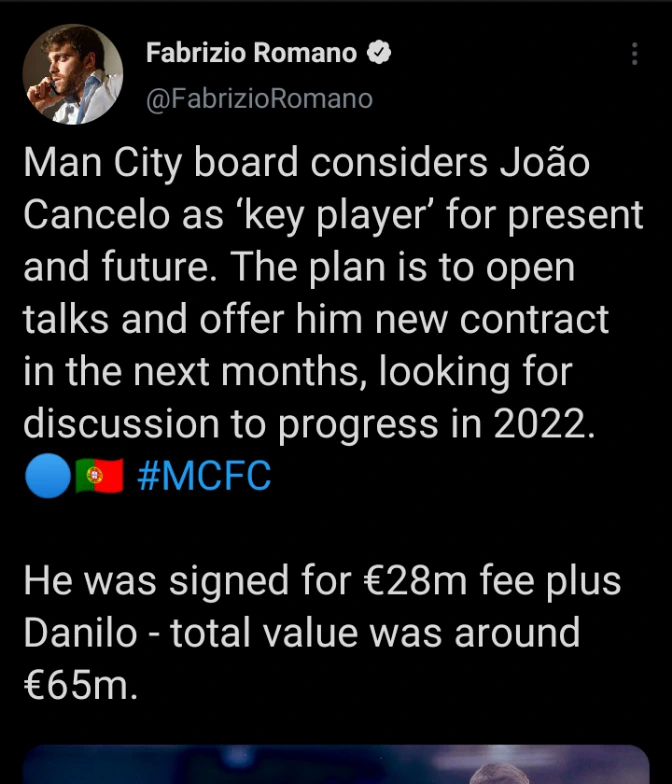 Today, Cancelo who was signed for€28m fee plus Danilo, a total value of around €65m has extended his contract with Manchester city until June 2027, the agreement has been signed. Discussion started in December and now completed.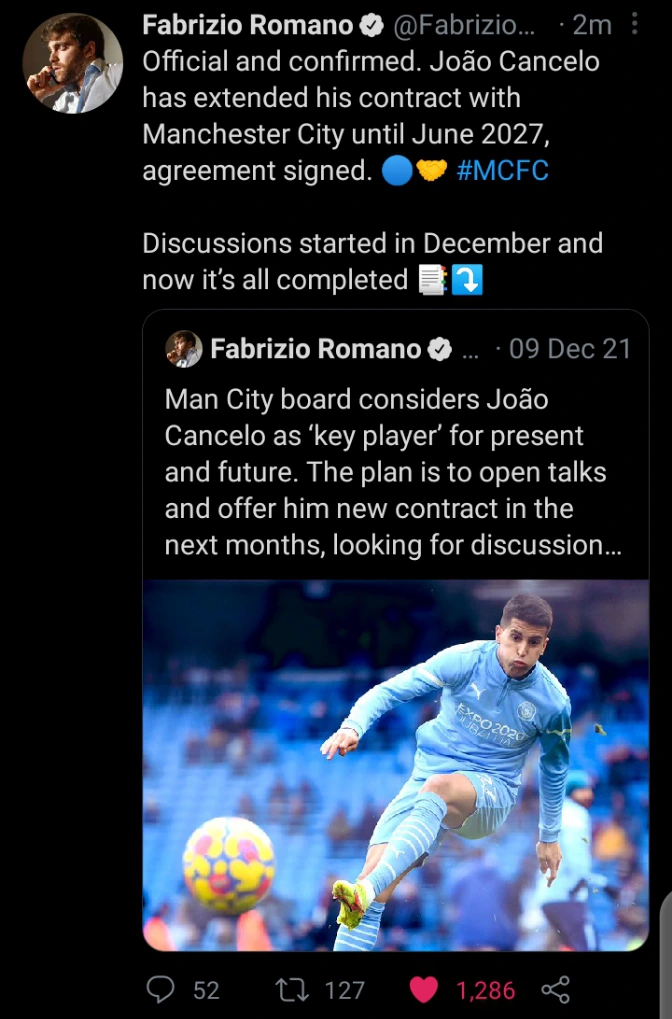 On the other hand Manchester united are trying as hard as possible to convince Bruno Fernandez and Paul Pogba to extend their contracts. Bruno put the decision to extend his stay in Old Trafford on hold after poor performance by the club while Paul Pogba contract comes to an end in summer where he will be a free agent.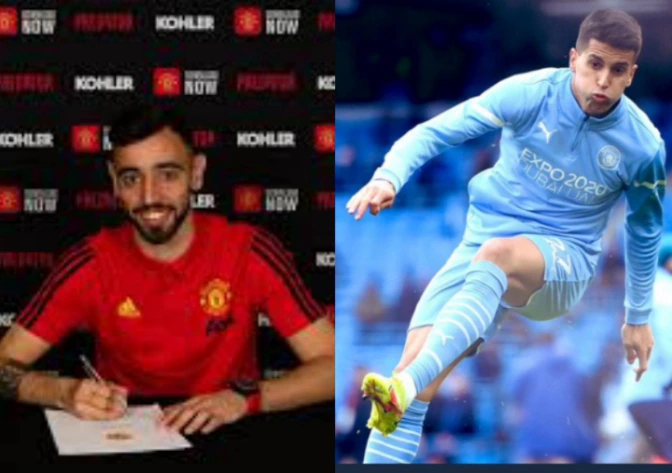 However Paul Pogba agreed to stay so long as Ralf Rangnick remains in charge. Many players will be free agents in the summer. Share and follow.