Celebrations at Stamford Bridge as UK govt makes Chelsea fans happy in new decision
After Roman Abramovich's sanction and the troubles that followed the Blues fans can finally breathe a sigh of relief after the big decision by the UK government to allow Chelsea sell tickets to fans. The Blues had been restricted by the United Kingdom government from selling of tickets to fans among other tough restrictions that have since impacted on the club negatively.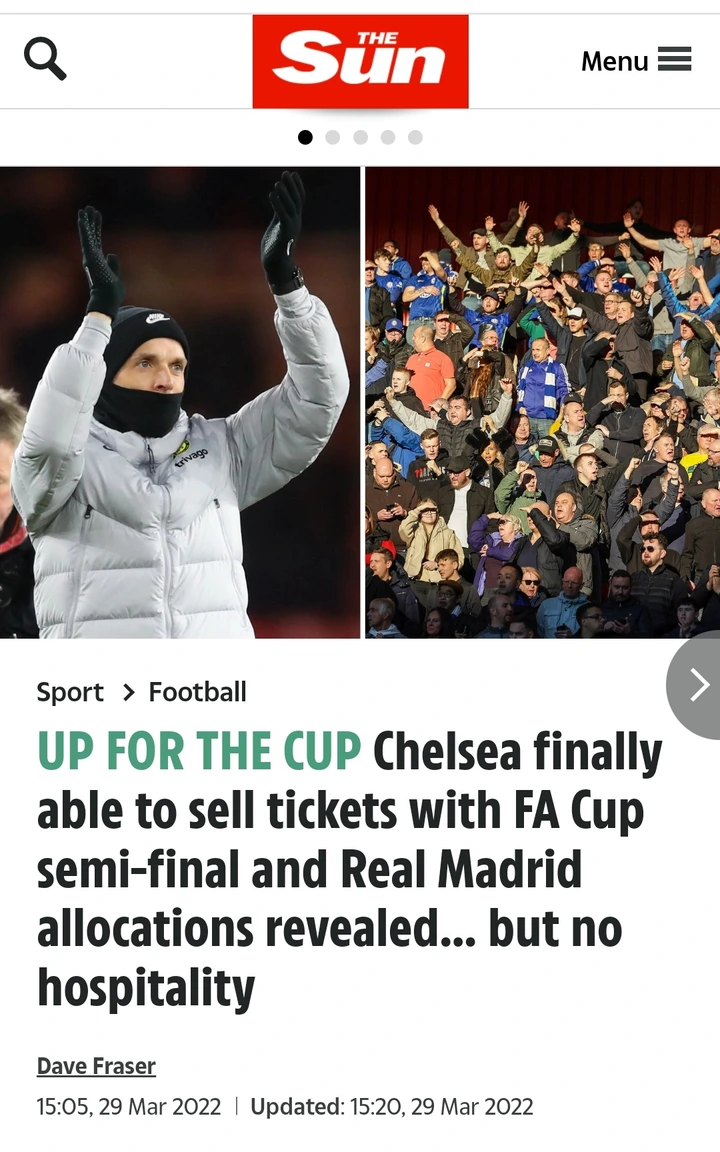 This followed after the United Kingdom government and the European Union laid sanctions on Chelsea owner Roman Abramovic following his links with Russian President Vladimir Putin. The situation also led to Abramovic's wealth being frozen and his ownership of the club also suspended for a while before he was later allowed to sell the club.
The Blues will now be allowed to sell tickets to fans in order to generate revenue for the club and also allow fans to attend games. The two Champions League legs of the quarter finals and the FA cup clash against Crystal Palace late next month will be crucial and will allow the Blues sell their tickets comfortably.