Check Erling Haaland's message to English fans after EURO 2020 final
Gareth Southgate's England were close to winning their first major trophy when they met Italy in the Euro 2020 final on Sunday, 11 July, after the Three Lions' historic success of reaching a major final in 55 years.
The Three Lions were the favourite to win the prestigious Cup. Still, Italy defied the odds to claim the cup after winning 3-2 through penalties shootout, which at the end was massively overshadowed by racial abuse, after Jadon Sancho, Bukayo Saka and Marcus Rashford failed to convert from the 12-yard spot.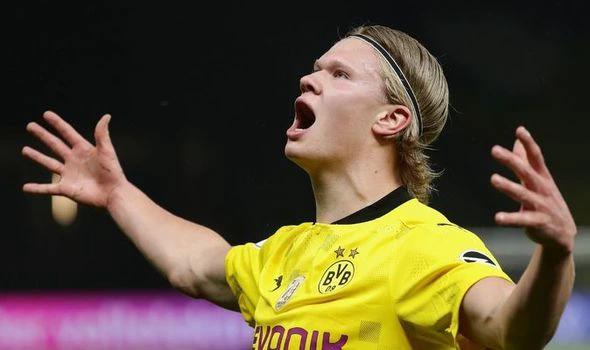 Photo Credit: Daily Express
Erling Haaland's friend and teammate Jadon Sancho, whose Twitter account was flooded with racial abuse, has not been able to say anything as he withdraws from the public.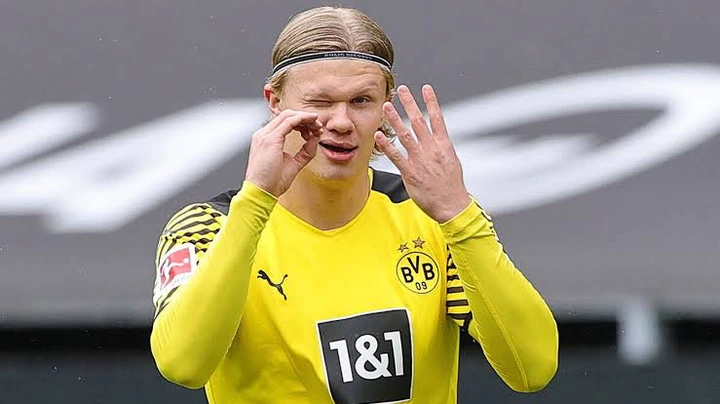 Photo Credit: Sky Sport
The Norwegian striker Erling Haaland has come out to condemn the act of England fans, saying: "I do not understand why there is still room for racism and discrimination," the Borussia Dortmund striker wrote.
"We will never tire of fighting against any form of discrimination. Instead of being applauded for having the courage to take the penalties, these three young men are attacked with racist insults. I am Speechless.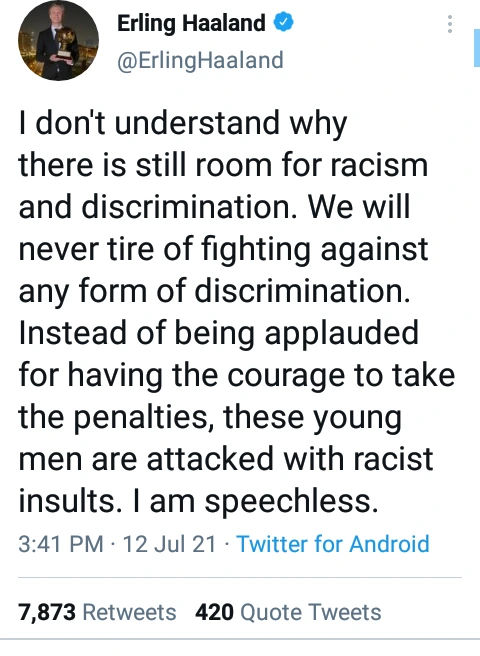 The three England players social media accounts were flooded with racist words like black monkey, bushmen and emojis; and England prime minister Boris Johnson has condemned the act, referring to the abuse as "appalling" and looks forward to preventing such recurrence.