Check two Chelsea players who could join Frank Lampard at Norwich City
According to several reports, Frank Lampard has emerged as the favorite to become Norwich City's new manager, and he's already agreed to a 4-year contract with the Canaries. Without a doubt, the English gaffer is able and capable of turning Norwich's performance around, having seen his all-around statistics at Chelsea before he was sacked.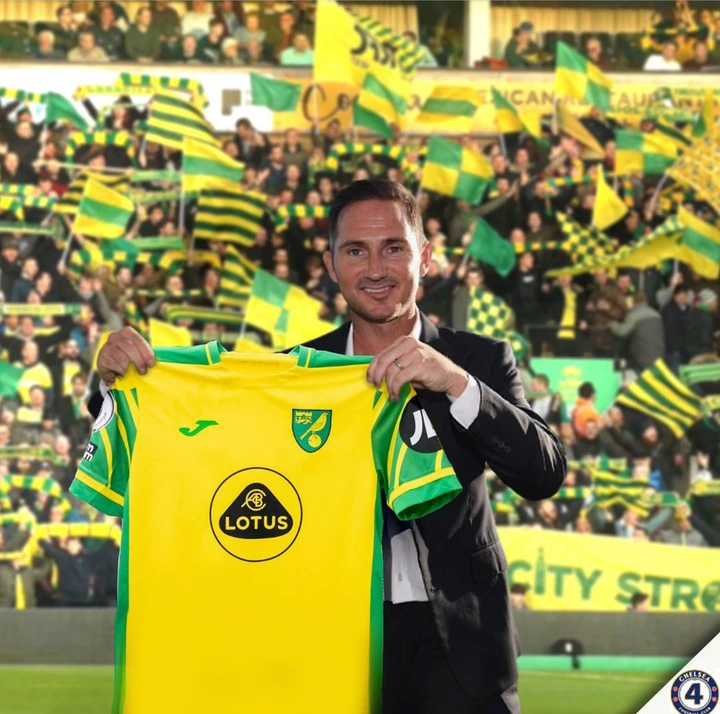 Having seen the Canaries' current situation, Frank Lampard has a long way to go at the club if he really replaces Daniel Farke. As a result, there are two Chelsea players who could join him at Norwich City on loan in January, because he would want to reinforce the team ahead of the second phase of the 2021-2022 campaign. Of course, the Blues are expected to loan out these players in January, so as to have enough spaces in the squad.
Ross Barkley
The English midfielder could leave Chelsea on loan in January, because he's not really getting enough playing time under Thomas Tuchel. Having said that, Ross Barkley may join Norwich City, because he has enough ability and capability to boost the Canaries' performance. Frank Lampard doesn't expect the club to sign big players like Chelsea, so he will need many loan footballers to upgrade the team's all-around display. According to reports, Burnley are hell-bent on getting Barkley on loan next year, but the Thomas Tuchel's side may allow him to join his former manager. Potentially, Ross is able to play different roles in the midfield and frontline, which means he will be irreplaceable under Frank Lampard and he can also anchor the midfield alongside Billy Gilmour. The Blues have many brilliant and talented midfielders (N'Golo Kante, Jorginho, Mateo Kovacic, Ruben Loftus-Cheek, Saul Níguez), so the Englishman doesn't have a chance to prove himself at Stamford Bridge. However, he may join Norwich City on loan in January, if the English gaffer really becomes the Canaries new manager.
Malang Sarr
Apparently, the Canaries won't be able to sign many new players in January, because they aren't high-profile clubs like Chelsea, Manchester United, Manchester City and the rest. As a result, Norwich City may want to sign Malang Sarr on loan next year, because the Blues are open to letting him get enough experience in the Premier League. With Thiago Silva, Antonio Rüdiger, Andreas Christensen, Trevoh Chalobah, César Azpilicueta, and Recce James in the squad, the Frenchman will struggle to break into the starting XI. Therefore, the club would want to loan him out in January, and the Canaries may be able to sign him since they have a good relationship with Frank Lampard. Malang Sarr has the ability and capability to boost Norwich City's defensive performance, and since Chelsea don't really need his service this season, he may leave Stamford Bridge on loan in January.