Check what Rudiger posted on Twitter about Chelsea goalkeeper, Edouard Mendy
Antonio Rudiger who since Thomas Tuchel joined Chelsea as the coach has been a top defender for the club has raised questions on why Chelsea's goalkeeper Eduardo Mendy Is not in the Balon D'ors nomination list after his top performances since he joined Chelsea.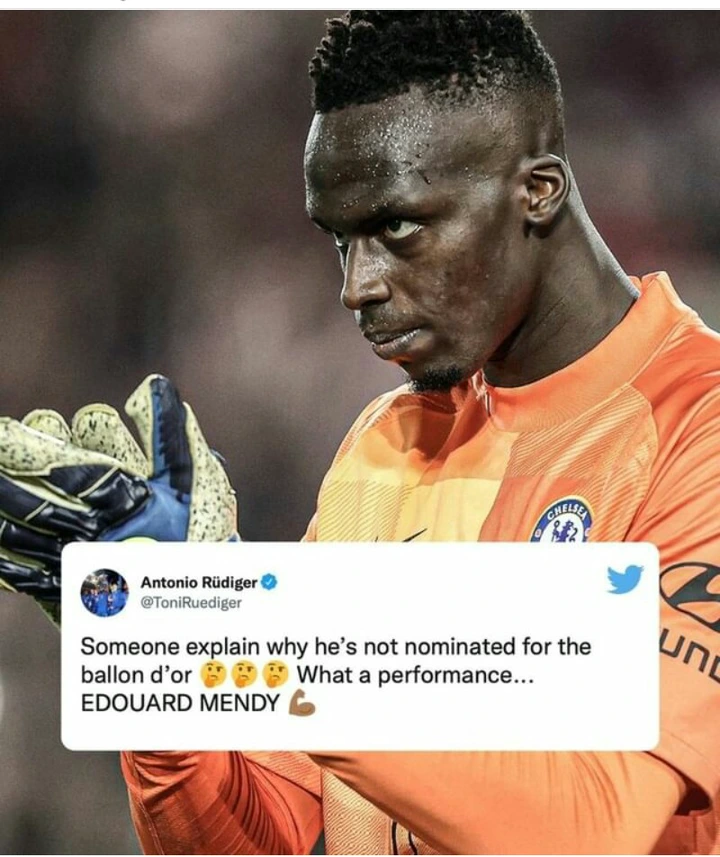 Antonio Rudiger on his Official twitter account called on someone to explain how Eduardo Mendy whose performance has been world class is not among Nominees for the Balon D'or award.
The Chelsea Goalkeeper who won the Champions league best goalkeeper award has had impressive performances this season.He has the most cleansheets as well as saves in the premier league.For A goalkeeper that according to Chelsea's Defender is enough to place him at the Balon D'or Stage.
Mendy is Undoubtedly one of the best African Goalkeeper as well as a top class player in the premier league. His reputation has awarded hi! Great honour,his work ethic and amazing personality makes him undoubtedly deserve the award.