Cheering news from London as club's late bid to sign star player accepted
Many deals are still coming through despite the fact that the deadline day is looming in the ongoing January transfer window.
Arsenal have completed the first signing of New Revolution goalkeeper Turner. The gunners are still yet to confirm the deal but it is a done deal. The 27 year-old will be taking number 2 role at Emirates and are ready to release Bernard Leno. The gunners have been in links with many players but so far fans continue to hope for something good.
The latest reports from England indicate that the North London club has changed the plans after the deal for Juventus Star Arthur Melo collapsed. The gunners have held negotiations with Wolves over signing Ruben Nerves. The Midfielder has been one of the best players in that position since joining the premier league.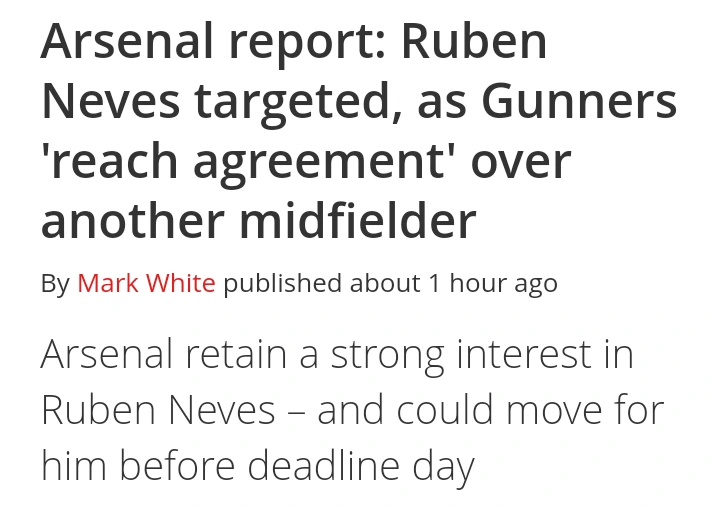 Manchester United have been chasing for his signature for a long term but it seems he could be heading to Emirates.Neves would be a long-term replacement for Xhaka, were he to arrive. His passing range and ability to break up play would be suitable for playing next to Thomas Partey, while his leadership and experience would be preferable in such a young team.
In another important news from the club, Mikel Arteta want to release Aubameyang with Barcelona and Juventus lined up for the Gabon international. After the relationship between the 31 year-old and Arteta dented, the club staff decided that the former club's captain will be sold. This will give young players opportunity to shine and achieve their goals.