Chelsea board to agree £78m for the signing of a world-class striker
Chelsea manager Thomas Tuchel is looking for a better performance for his team as regards the goal scoring ability and has identified a possible solution.
The Blues to sign more young and quality players that will bolster the team attacking force and also enable the club challenge for the premier league tittle in few seasons to come. With Tuchel despite to build a much stronger and competitive squad ahead of next season, it has been reported that the German tactician has been monitoring the excellent performance of inform and highly-rated Borussia Dortmund star Erling Haaland.
The former Dorussia Dortmund and PSG boss took over the London club coaching job with high hopes of bringing back glory to The Blues side. Tuchel who has own 4 of his 6 premier league games as The Blues manager, will be hoping to bring in few player that will bolster his own style of play in the club ahead of next season.
Haaland who has establish himself as one of the best striker in the world as he continue to show his class in the German league and Champions league, has featured in 25 appearances, scored 27 goals and he has created 7 assists in all competition this season. He has also attract strong interest from Barcelona, Manchester United, Real Madrid and Chelsea.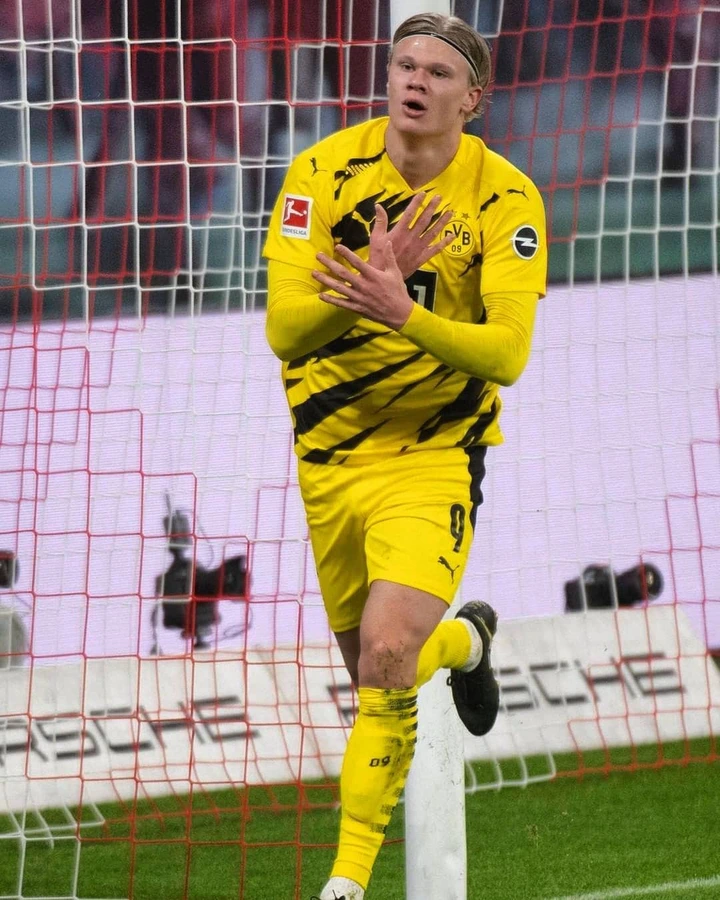 The report has state that Chelsea board are considering making an opening bid in the region of £78m in the summer transfer market in a bid to sign the Norwegian. It's clear that The Blues has made the Norwegian star their main summer signing target due to his outstanding performance since his days in RB Salzburg.
Haaland who has been a key player for the German club has a buy-out clause in his current which will be activated in 2022 onward. Report say the Norwegian star will apparently be available for just £65m when the release clause is valid, a relative bargain given his potential.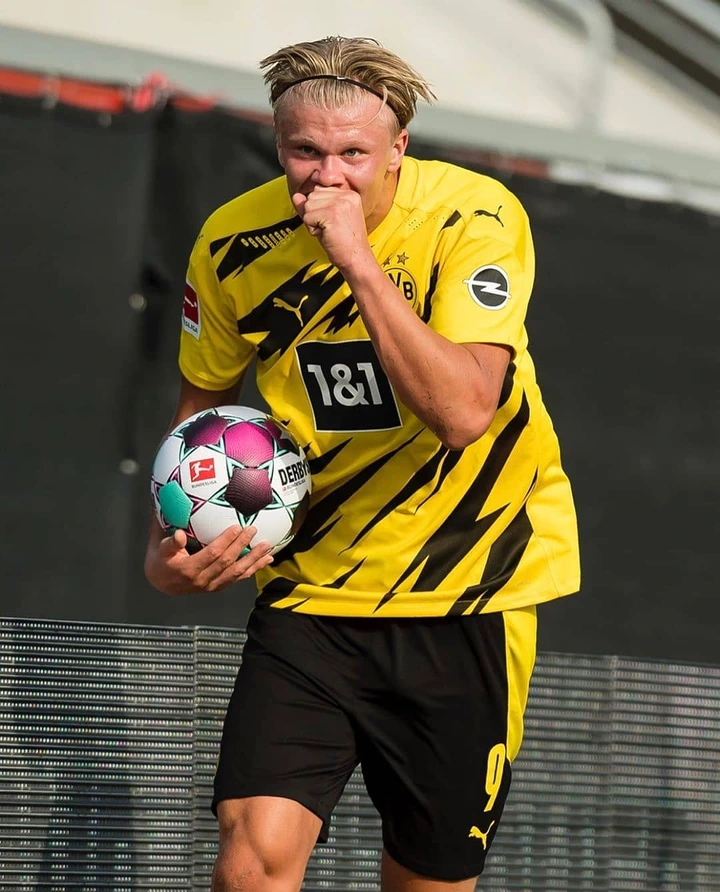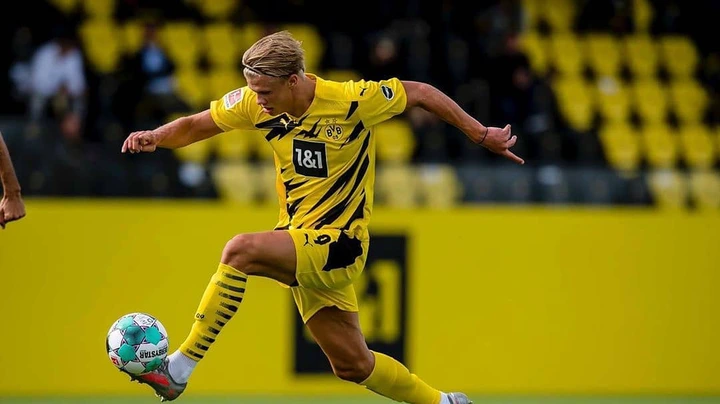 Haaland is worth £99 million according to Transfermarkt, and it seems there will be a host of teams lining up for his services next year. Report from WinSports have claim that The Blues side will be offering £78m in a bid to lure the star away from the German club.
The German tactician has identity inform Norwegian star Erling Haaland, as a player that will put an end to the striking role crisis in the club. Despite the arrival of former RB Leipzig goal machine Timo Werner, the Blues side are still struggling on improving their attacking force and scoring more goals.
The 20-years-old Norwegian international joined the German club back in January 1, 2020 and his current contract with the club will expire in the summer of 2024. Haaland will definitely be a good signing for Chelsea due to his age and outstanding outstanding performance with Dortmund.