Chelsea face points deduction, sanctions after FA confirms they break this rule
According to a recent online report, Chelsea Football Club has been charged by the English FA for violating FA Rule E20 during their match against Liverpool at Anfield. But, did Chelsea really violate FA rule E.20, and what exactly does the E20 rule state? The following paragraph explains the rules and where Chelsea falls short.
The FA Rule E20 states that if the Football Association believes that a club's members have not acted responsibly, the FA may charge the club with misconduct. The most common examples of this would be a mass fight between players during a game or unacceptable behavior by spectators.
According to the rules, each club is responsible for ensuring that its players, as well as all persons claiming to be its supporters or followers, conduct themselves in an orderly manner and refrain from any form of violent behavior, either in action or in speech, while attending or participating in a match in which they are involved, whether on home ground or elsewhere.
Based on the explanation of FA Rule E20 provided above, we can conclude that the English Football Association's decision to charge Chelsea was made in compliance with the rules.
Chelsea players were furious on Saturday after Reece James was handed a red card and a spot kick was awarded by Anthony Taylor.
Reece James appeared to have blocked a shot from entering the net, only for the ball to find its way up to his arm in an unusual manner, which the referee felt was purposeful and deserved a red card and a penalty.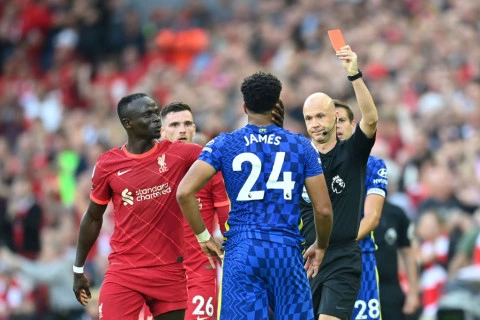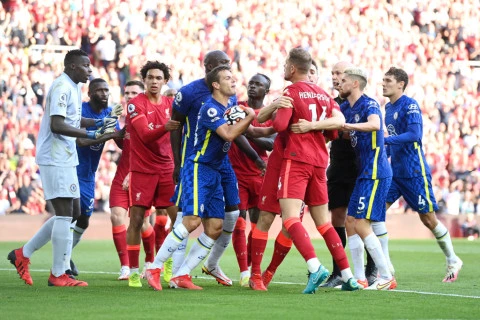 It seems the decision taken by Anthony Taylor did not go well with the players, who took turns appealing the decision with the referee as well as involving themselves in some questionable confrontations with the opponents, especially after Mohammed Salah scored from a spot kick.
It was not until the game resumed in the second half that the players were able to settle and calm down. The matter would have degenerated into something else had the game not ended in the 45th minute.
The players' behavior after the referee blew against Chelsea was absolutely inappropriate, and if the FA sanctioned the club for improper conduct as a result of failing to control its players, it would be a truly deserved sanction. Chelsea has until Friday to respond to the charges before a proper sanction is applied.