Chelsea fans are unhappy as board announces another done deal
Chelsea have confirmed that their Youngstar star mildfielder Billy Gilmour has officially joined Norwich City FC today on a one season year loan 2021-22.Newly prompted in the Epl Norwich are looking up on rebuilding a strong squad that will be able to compete with the Premier League clubs.Gilmour is a Youngstar mildfielder who will boost their squad in the Central mildfield position due to his creativity and skills in that position.The Youngstar did not get enough playing time at Chelsea due to the star Players who are there in the mildfield like Ngolo Kante and Jorginho.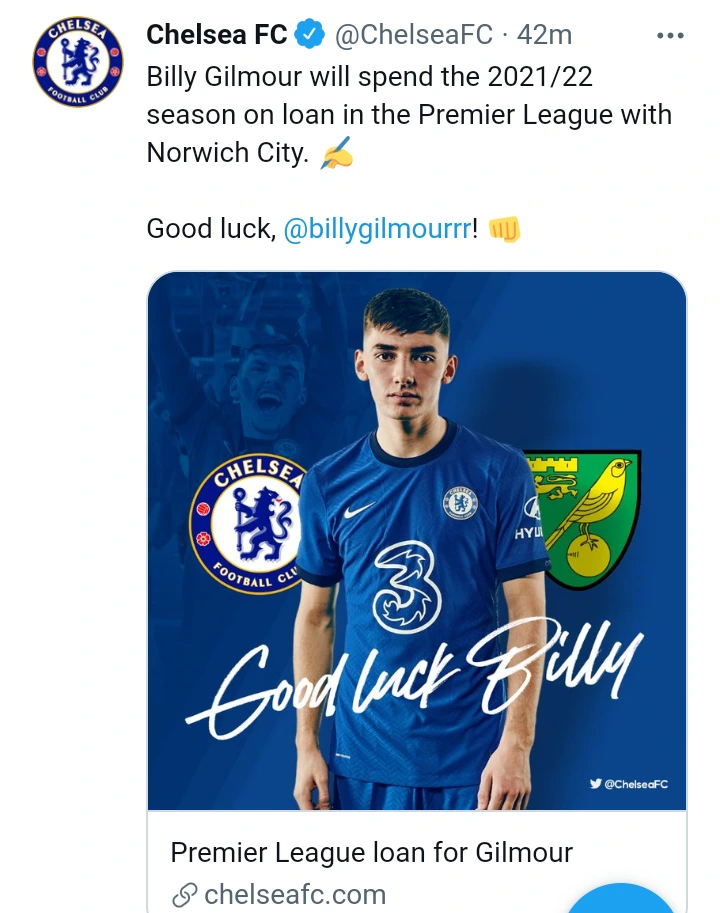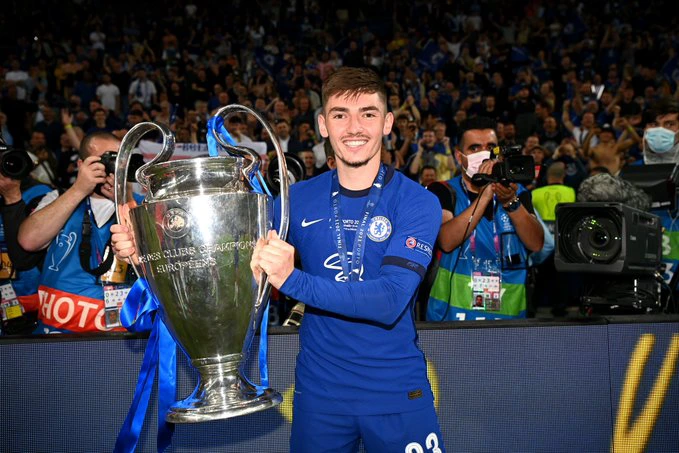 When he was given a chance to perform he always produced a Sensational Performance thus proving his worth.Despite being only 18 years old Gilmour was called up to the Senior team of Scotland to represent his Country in the Euro Tournament.He Started the big game between Scotland and England which saw him shine in the midfield and won the Man of the Match award after the game which ended a draw of 0-0.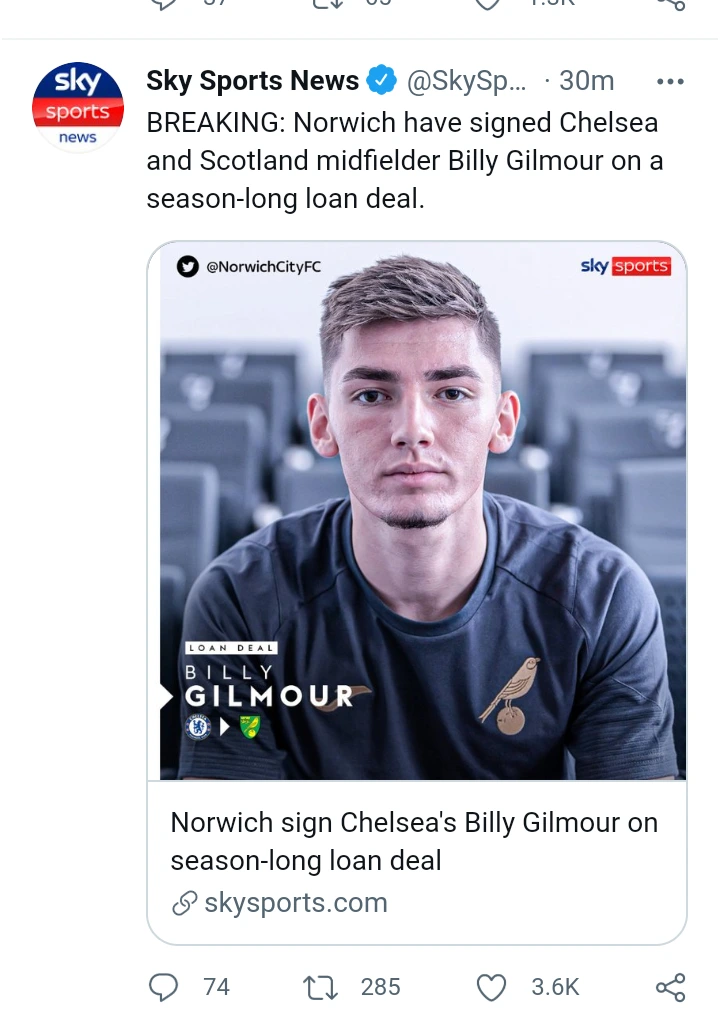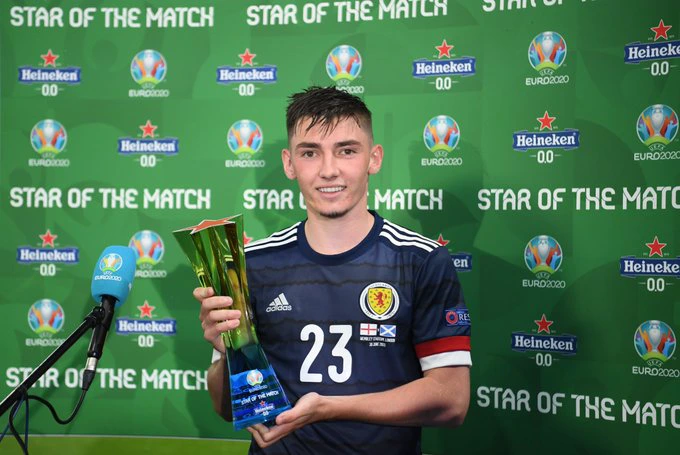 Meanwhile some Chelsea fans are unhappy as they sent Gilmour to Norwich, they are on the opinion that it may hamper his progress.
Sunrise News believe that he will get a better playing time with Norwich, which could enhance his development.
What do you think about this?