Chelsea fans caught Hudson Odoi and Edouard Mendy doing this after Tottenham's game
Before the match on Thursday many people have said that the English Premier League clash between Tottenham and Chelsea will be the real test of the Thomas Tuchel.
But at the end of the day, it was Chelsea that won the game and fans have been reacting to the game.
Chelsea won their first big game of the season as they defeated spurs in a tight London Derby match yesterday. Chelsea open game in the early minutes of the first half yesterday after a rough tackle from Eric Dier caused the referee to handle a penalty spot kick chance to Chelsea, and it was easily converted by the italian midfielder Jorginho.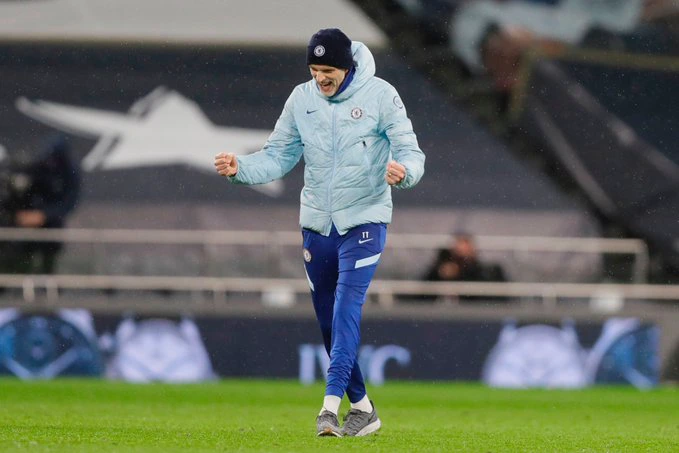 Chelsea created lot of chances in yesterday's derby as they could have double or triple their lead but lack of good finishing in the team was on set. Fans praise the individual brilliance of Jorginho, Mason Mount, Kovacic, Reece James in the midfield as their passes and movement where amazing.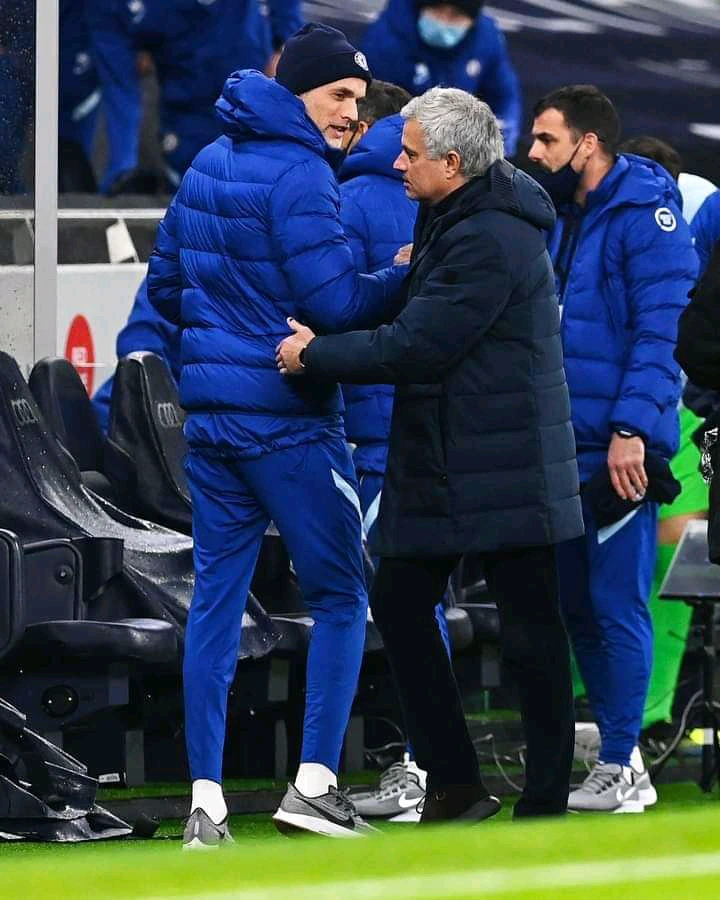 The celebration at spurs yesterday was joyful as camera caught Eduoard Mendy and Callum Hudson Odoi behaving childishly on the pitch. In the picture below you will notice Eduoard Mendy carrying Callum Hudson on his back;-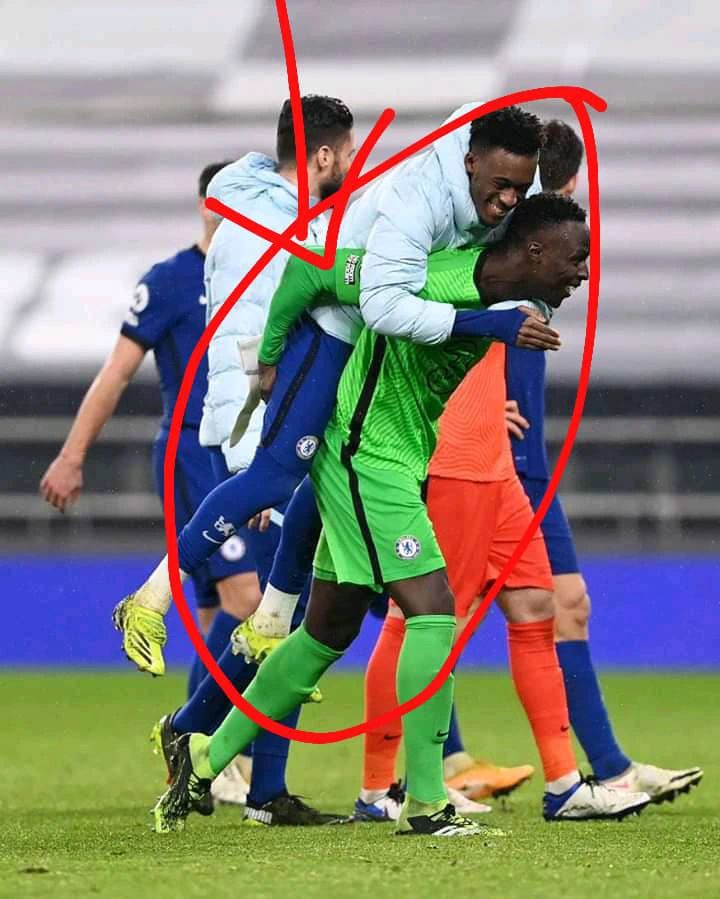 Eduoard Mendy is having another half of good season since Thomas Tuchel Arrival At the club, three clean sheets in a row for Senegalese. Chelsea will be having clash with Sheffield United on Sunday and I am sure that is a guaranteed three points for the Tuchel.