Chelsea fans celebrate as new owner makes £2.7b bid to buy the club
We can confirm now that Chelsea have reason to celebrate as their darling club are now ready to bounce back to life over the latest updates.
After several days of rollercoaster, Premier League giants, Chelsea could be finally set for a resurgence with the latest reports suggesting that a bid for the potential takeover of the club has officially been submitted.
According to the latest reports from reputable Journalist, Ben Jacobs, the Blues could be braced for an imminent change of ownership, with Saudi Media Group making a £2.7million offer to take over the management of the London club after the UK Government's decision to sanction Russian Billionaire, Roman Abramovich.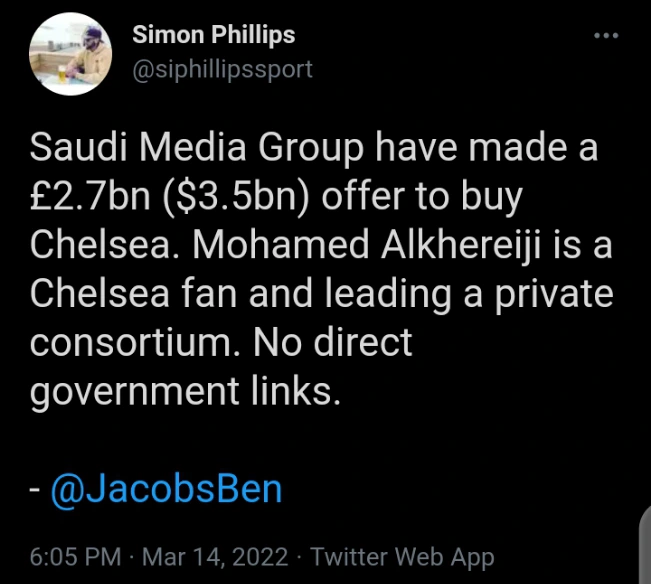 Moreover, according to the reports, the Saudi consortium are ready to include the Chelsea fans in the board should the deal go through, with them also looking to revamp the Stamford Bridge besides introducing a new shirt sponsor after the Three UK company decided to end their ties with the club.
Meanwhile, despite the massive offer by the Saudi Consortium, it still remains to be seen whether the UK Government will accept the deal to go through. More information on;