Chelsea fans single out one player after a poor performance against Man City despite winning the game
At the end of the day it was Chelsea who run away with a win and a precious three points as they stand firm in the top four.
But the fans are reaching as one of Thomas Tuchel's boys put on a poor performance at half-time and the fans are not happy with one of their star players.
Billy Clifford Gilmour is a Scottish professional footballer who plays as a midfielder for Premier League club Chelsea. He was previously with Rangers, where he developed through the club's academy and trained with the first team squad at the age of 15. Chelsea fans are not happy with the Scottish youngster after his performance tonight.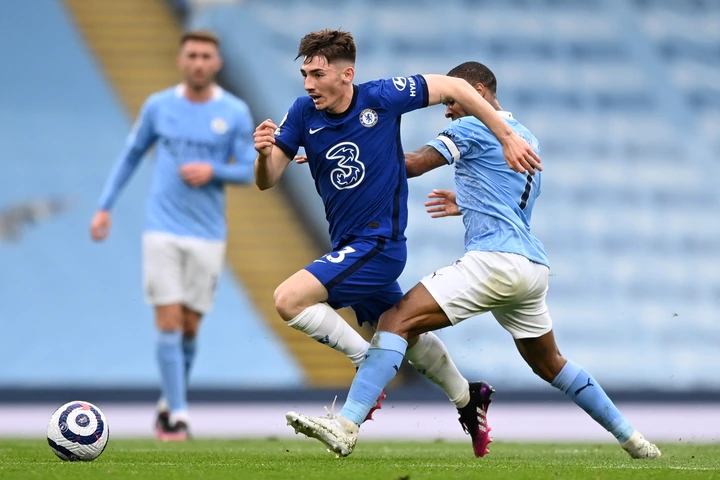 Chelsea fans are not happy with the 19-year-old Scottish midfielder after putting on a poor performance, the youngster is trending on social media as Chelsea fans blast the midfielder.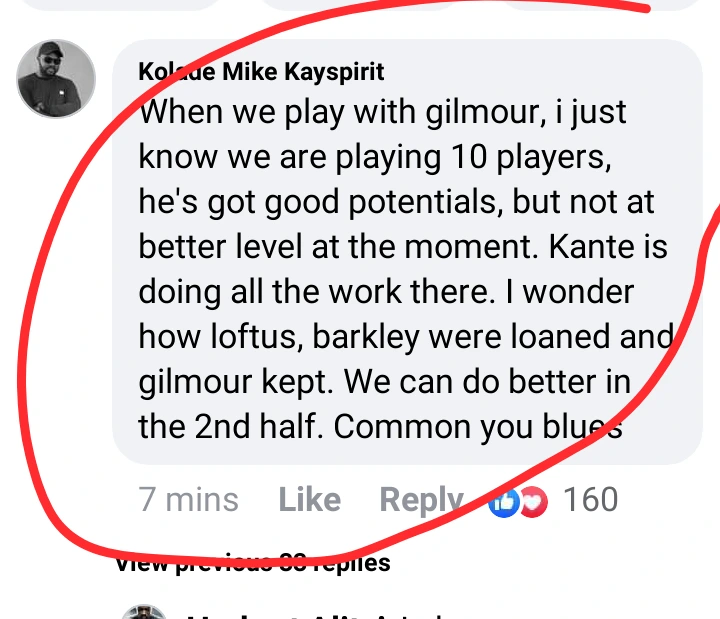 Some of the Chelsea fans claimed that the club should loan him out next season.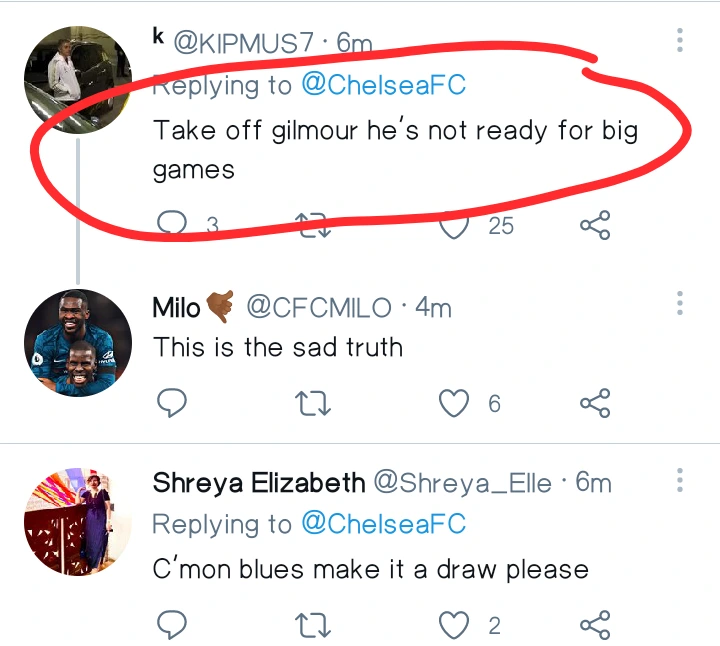 The youngster who was compared to Iniesta was not at his best tonight after his first half performance.