Chelsea in talks to sign Barcelona star player as Erling Haaland's alternative
Chelsea coach, Thomas Tuchel has for some time now made the signing of Borussia Dortmund Star striker, Erling Haaland his number one striker target this summer, but he also wants to sign other players, with the outrageous fee of £138m being set as Haaland's asking price it seems quite obvious that Chelsea may not be able to sign the player this season.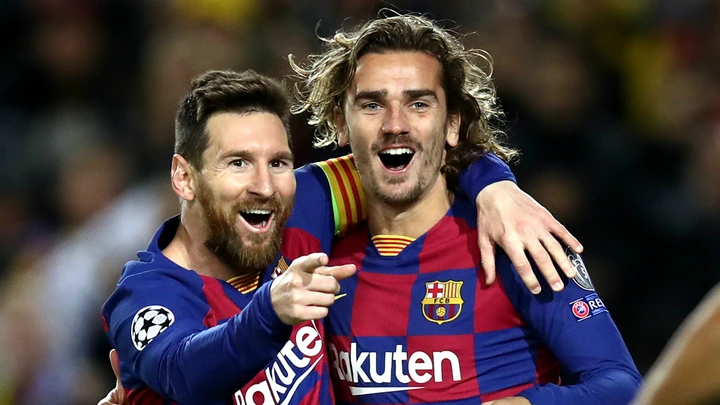 Chelsea will now meet with Barcelona officials to explore the possibility of signing Barcelona star forward, Antoine Griezmann as a potential alternative to Erling Haaland, whose signing seems an impossible feat to accomplish this summer. Chelsea coach, Thomas Tuchel is desperately in need of a striker, and the UEFA Champions League winners seem to have trouble securing new signings this summer, and this is because Tuchel and Chelsea's Transfer Director do not seem to be on the same page on the issue of players to offload and retain, but one thing is certain, Chelsea has to sell some players so that they can fund their ambitions to buy new players.
With players like Tammy Abraham, Olivier Giroud, Emerson, Marcus Alonso who still have contracts running with Chelsea but have been declared as surplus requirements, they seem cash strapped, and on the other hand, Chelsea seems to be on a Wild Goose chase for Haaland who has a £138m price tag and have already lost out on signing Archaf Hakimi to PSG, if something is not done quickly the Blues may end not making any signing this summer and may have a disastrous season ahead.
So Chelsea will be looking to take advantage of the fact that Barcelona has to offload some players to be able to register new signings like Memphis Depay, Sergio Aguero, Eric Garcia, and Emerson Royal in their Spanish La Liga squad for the 2021/2022 season. Chelsea will be willing to sign Antione Griezmann as an alternative to Haaland because Barcelona will be looking to offload the player that they bought for £108m for a way cheaper price. After all, the French player who they expected to be a major asset to the team seems not to have clicked, scoring just 33 goals for Barcelona in 99 appearances.
Officials of Barcelona are expected in London this week to negotiate the possible sale of Griezmann to Chelsea, and Tuchel knowing the potential Griezmann possess, having seen him perform for Athletico Madrid and France will be willing to secure the signing of the player as an alternative for Haaland which Chelsea may end up not signing this summer.