Chelsea Injury Updates: Frank Lampard to miss another star player due to injury
Frank Lampard's team, Chelsea FC have again suffered another setback after their star player was taken off the pitch due to injury.
Injuries continue to wreck top teams across Europe. Chelsea is the Latest to suffer a major injury set back to one of their star players. Other clubs like Liverpool, Manchester United and Manchester City have all seen some of their key players get injured in recent weeks.
Fixture congestion at club level and Long Travels for international football has stretched players to the Limit and end results are injuries everywhere.
According to Sky sport, Chelsea Left Back Ben Chilwell was forced off in the England game on Sunday Night in what seemed like a back injury. Back injuries can keep a player out for months if severe. Last season, a back injury kept Manchester United's Marcus Rushford out for close to 4 months.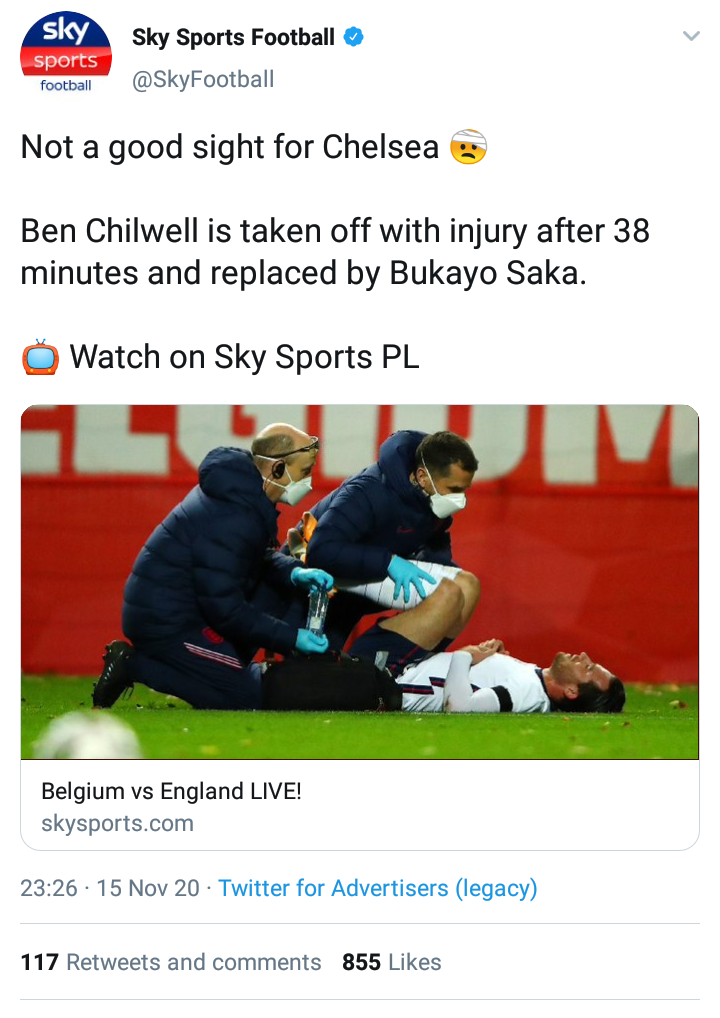 Injury to Ben Chilwell will be a massive blow to Chelsea as the former Leicester Man has been a revelation at Stamford bridge since he completed his £50M move to Chelsea in the summer.