Chelsea News: Ben Chilwell's injury worrisome as Kante clashed with Lampard during training
As attention is being drawn to the clubs football just as international break is rounding off, the updates from Chelsea's camp have dominated discussion.
Firstly, there's an ongoing news around the Chelsea Cobham training ground about an alleged fallout with head coach, Frank Lampard after the manager disagree with his permission to leave the training ground to attend a friend's wedding.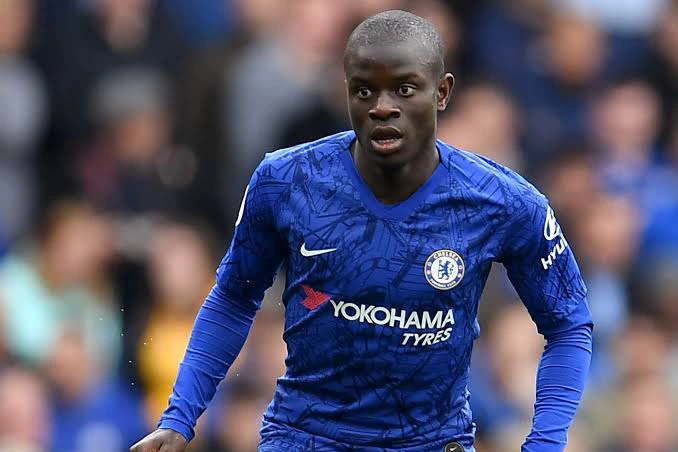 If humbleness has a face, it would be Ngolo Kante. The France midfielder is known for his reserved nature who does his talking only on the pitch. A fallout with a senior member of the squad will create disunity in the team which will be bad for the club, going forward.
According to skysports, the 29 year old is considering his options and may leave the club in January after the transfer window in England closed recently. Inter Milan is said to be interested in the France midfielder, as Italian coach, Antonio Conte is hoping for a reunion with the defensive machine.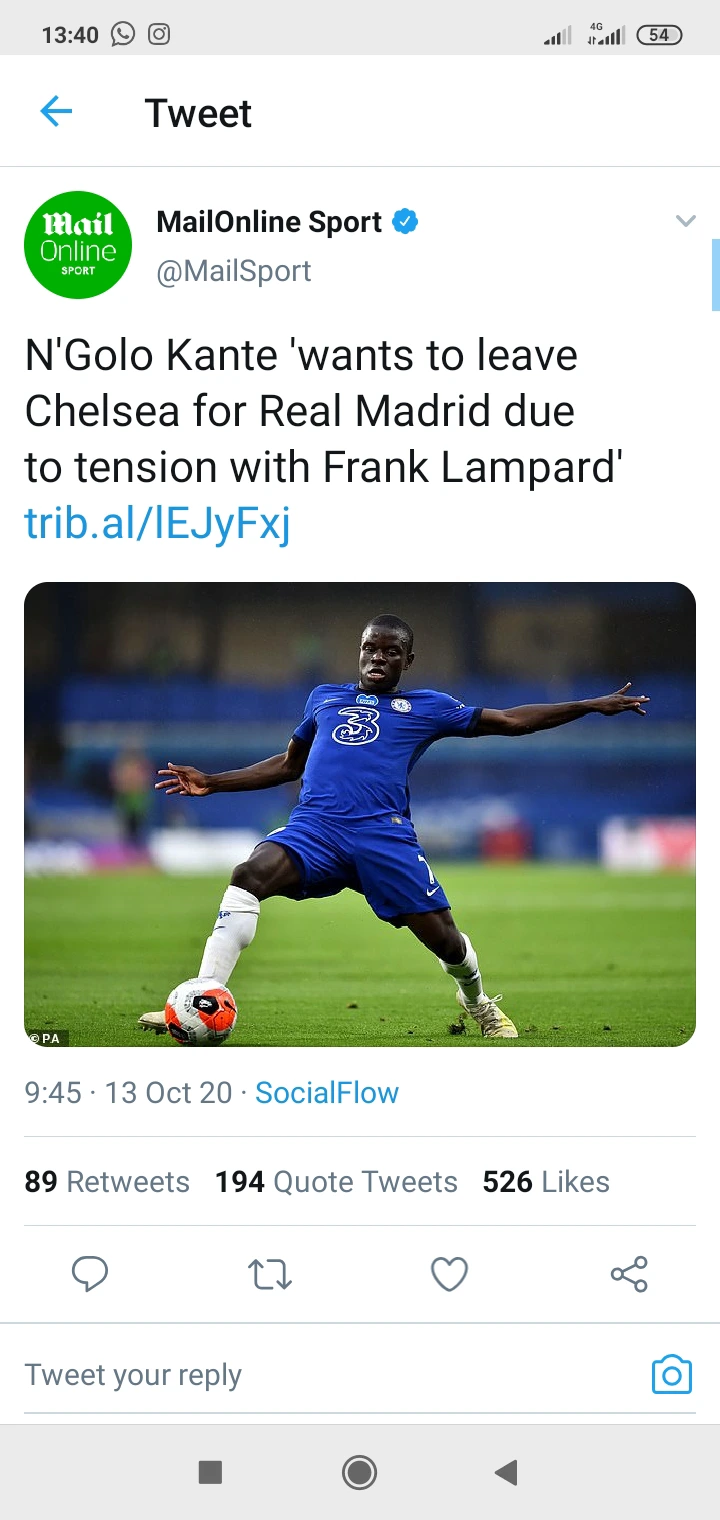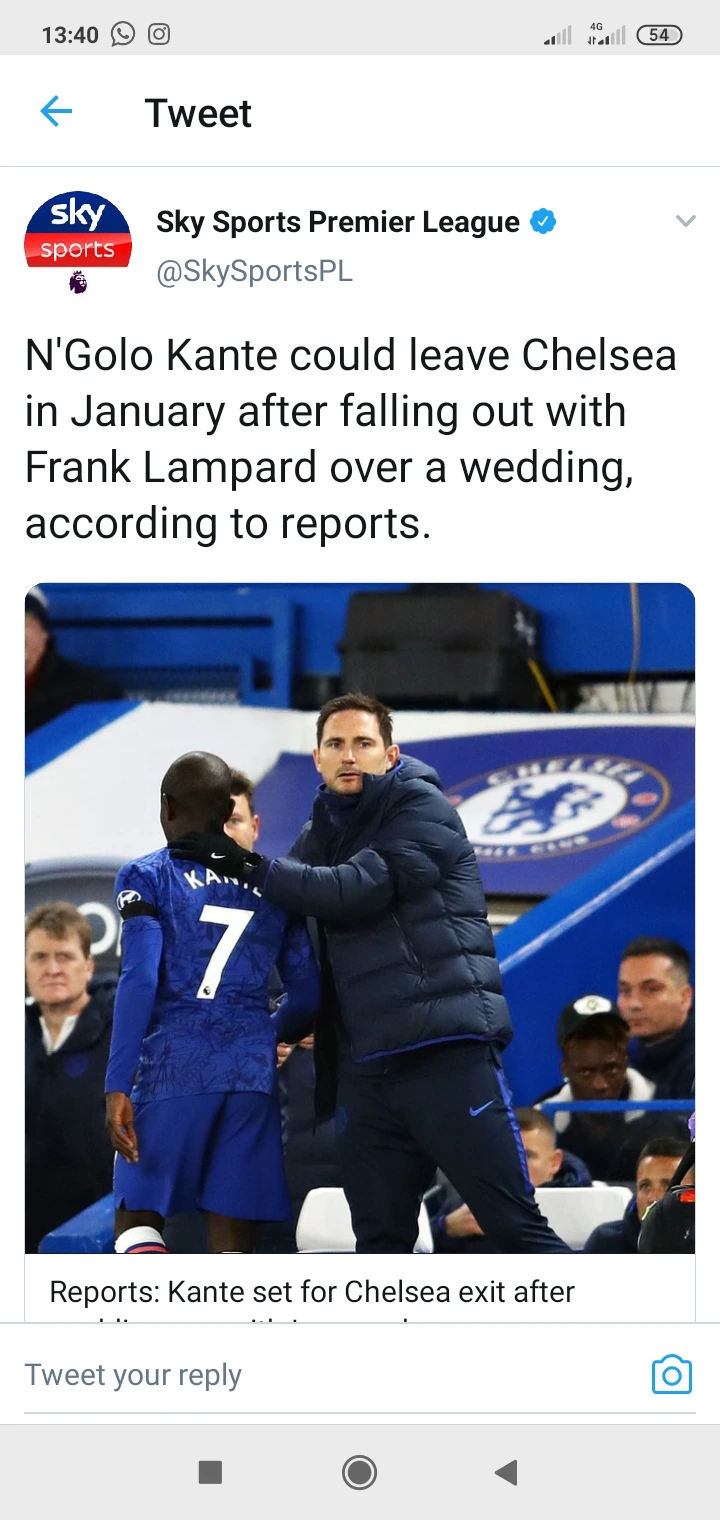 Ben Chilwell
Take A Look At The Latest Update On How Serious Ben Chiwell's Injury Is, And What Lampard Might Do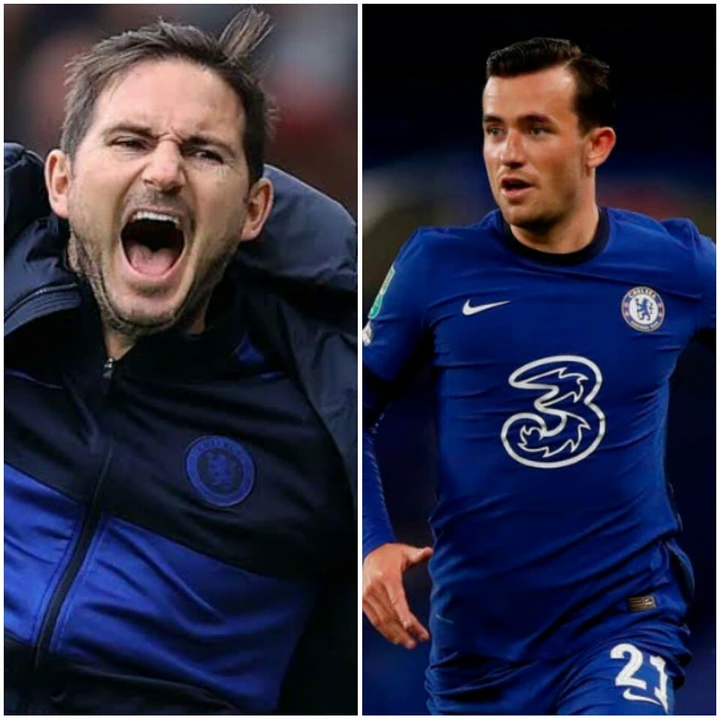 Due to Chelsea's poor form last season, they brought in seven new players to help strengthen the team.
Ben Chiwell happens to be among the seven players Chelsea bought to strengthen their squad, he plays as a left back for Chelsea, and was reportedly injured during a training with England's Sqaud.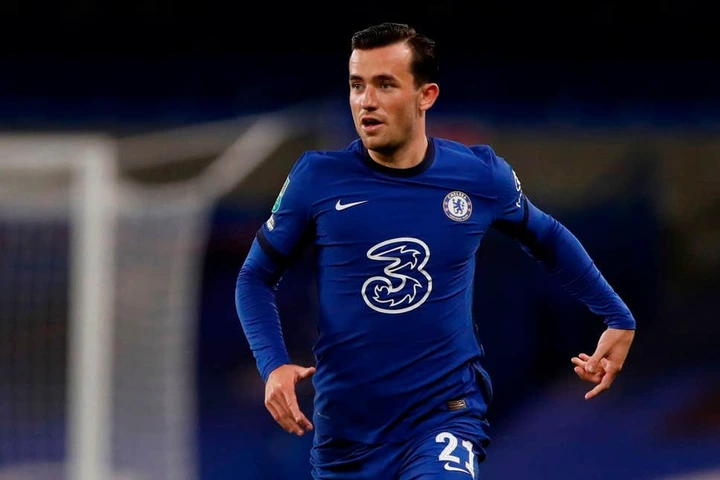 Recall, he initially had a pre-existing foot injury before joining Chelsea, and while training with England's Sqaud, he got a little challenge with his foot. Due to that, he returned back to Stanford bridge abandoning England.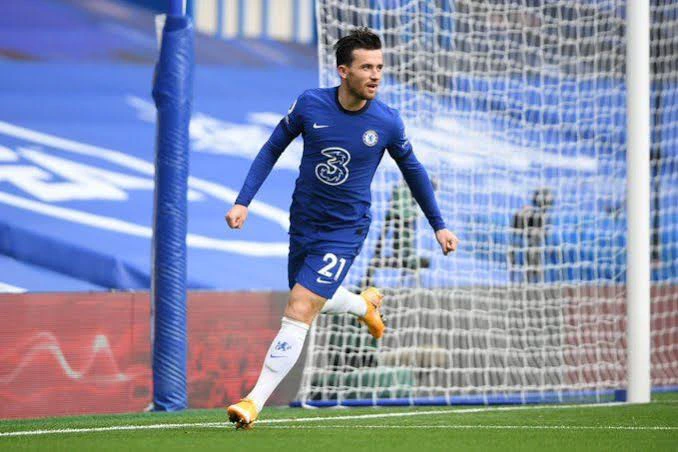 Well, the injury is not as serious as the media painted it, reports has it that he returned due to precautions. As he felt a little pain in his foot, he refused joining England's Sqaud to face Denmark on the 14th of October 2020 in a friendly game.
There's an 80% chance that he'll be among the squad that'll be facing Southampton on Saturday.
See post below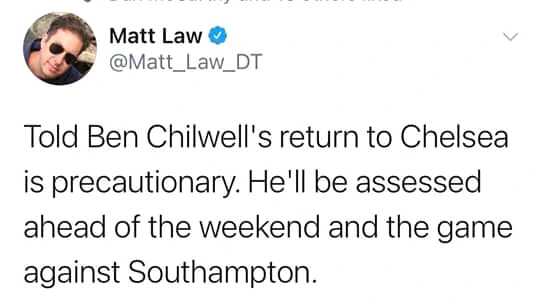 Lampard might still bench him to start Alonso, Lampard do not risk injured players at all.