Chelsea set to announce £75m third signing of the season
Chelsea FC are in the verge of securing their third transfer of the summer, according to this popular football sites Dailymail.co.uk and other top football sites, chelsea have begun their negotiations with Bayer Leverkusen to try and bring Kai Havertz to Stamford Bridge and if the reports are to be believed, chelsea are ready to make a £75million bid for the young player, it is also reported that Kai Havertz himself is also very keen to join his compatriots at Stamford.HHowever
Bayer Leverkusen assistant boss Marcel Daum, has also outlined the midfielder's qualities.
He told talkSPORT: "If you see his movement, he's very elegant, he's always calm, he has great passing ability. What a lot of people don't see, because we watch him every day, is that he's pretty fast. That's a big bonus.
"He's a great player; he's scoring goals, he's great in the air and he's pretty fast.
"It's up to him how far he can go."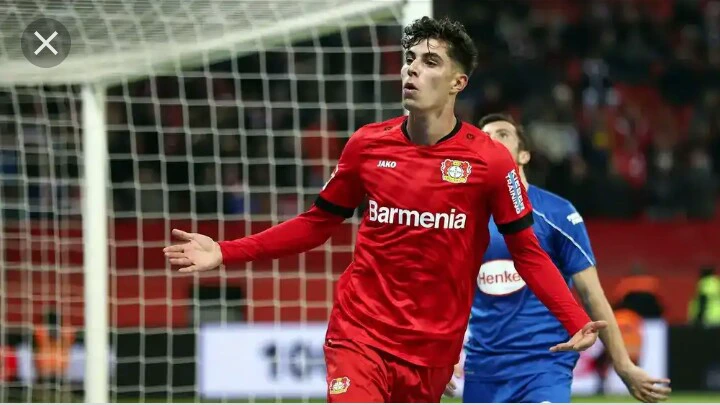 Bayer Leverkusen chief Fernando Carro, has also hinted that Harvertz will be leaving the club this summer.
"Many clubs are interested in him," he told Kolner Stadt-Anzeiger (via Metro). "I see the player's wish to take the next step sometime in the near future.
"You have to respect that as much as the fact that he has a contract in until 2022."
If Chelsea can complete his signing, Lampard will have loads of options in the attack for next season as the club have already added two quality players (Timo Werner and Hakim ziyech) to the squad.
Do you think Chelsea should buy him for this amount?