Chelsea star, Christian Pulisic in fresh trouble over social media activities
Christian Pulisic has not been having a regular playing time under the new Chelsea's manager, Thomas Tuchel but was available in their game against Manchester United.
The United States international Player has landed himself in another problem.
Pulisic has reportedly liked an Instagram post which relates to the ' Shooting of Antifa members'.
The post in question was made by Seth Jahn back in June last year and reposted recently, making reference to 'dirt naps', which happens to be a slang term for death.
Roman Abramovich however has frowned at such action and many people wrote on Chelsea website to express their concern over the issue stating that Pulisic shouldn't have liked such a post encouraging murder.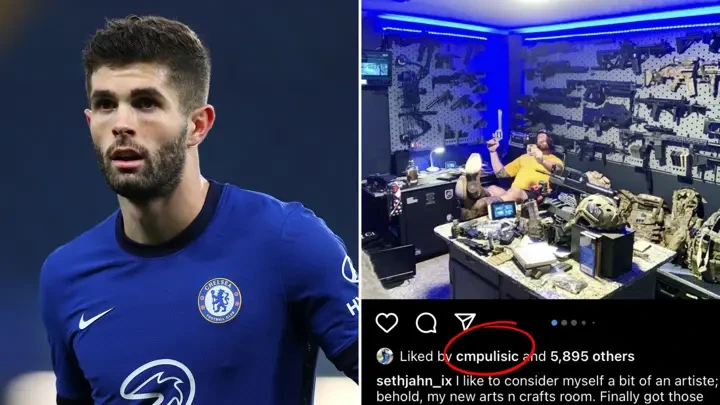 In the photo he liked, a man named Jahn was surrounded with a number of firearms and seen making reference to a political movement called Anfifa by calling them 'Anqueefa'.
On this note, fans and supporters may be anticipating how the club hierarchy or EPL authorities will handle the issue.
Although Christian Pulisic may have liked Jahn's Instagram post for fun and not with the intention of supporting crime, but he might be fined or sanctioned by British government.
However his future and form under Tuchel is not looking promising, as he has been previously linked to few big teams outside England.