Chelsea to complete deal for a world-class defender as Thiago Silva's replacement
Thiago Silva has been doing well for Chelsea since he left PSG in the French Ligue 1 and has been reunited with his former coach at Stamford Bridge, Thomas Tuchel.
In order to have a balance squad next season, the Blues have been linked with a particular centre-back, as a possible replacement for their world-class player, Thiago Silva. Though, it's been reported that Chelsea are ready to extend the Brazilian deal at Stamford Bridge. However, they have also shown their interest in this player as the Brazilian's replacement next season.
Of course, the Thomas Tuchel's side don't entertain having old players, in their squad. As, they always want to have young ballers in the squad. Thus, the Blues see this centre-back, as an ideal candidate to take after Thiago Silva whenever he chooses to bounce Stamford Bridge.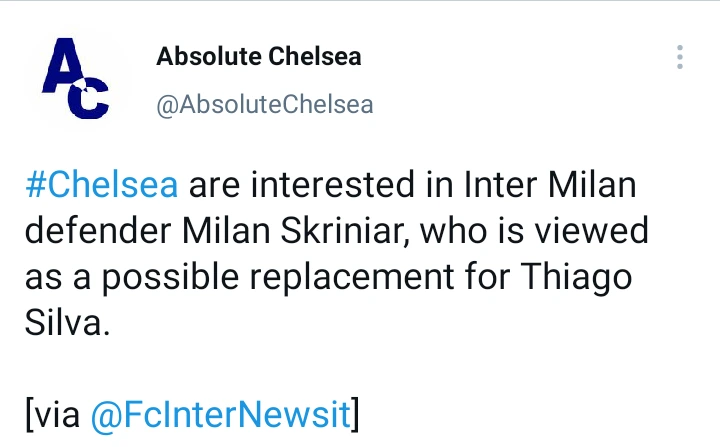 Undoubtedly, the Inter Milan is indeed a brilliant and reliable centre-back, and he's drawn attentions from many giant clubs in Europe top-5 leagues. The likes of Real Madrid, Manchester united, Bayern Munich, Manchester city and the rest, all lined up to get the Slovak baller signature in the summer transfer window.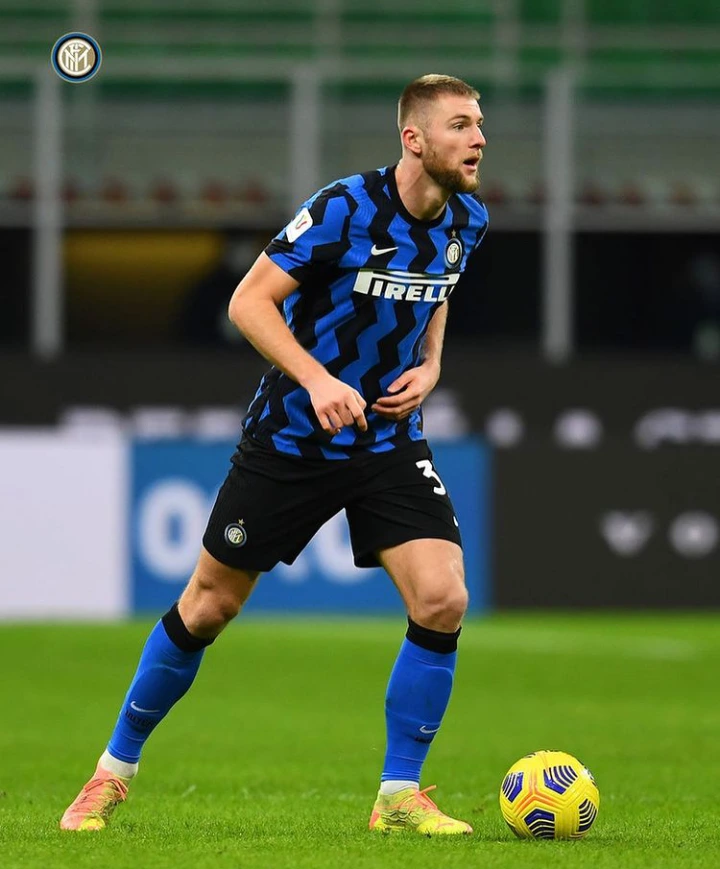 Without any controversy, Milan Škriniar has all the abilities and capabilities, to take after Thiago Silva at Stamford Bridge. Because, having seen the Slovak professional footballer performance and contribution, under Antonio Conte in this season. It's obvious that, he can singlehandedly take Chelsea to a new level next season.
Škriniar is just 26-year-old, which means he still massive room for improvement, and he still many years in front of him. Thus, since Chelsea are hoping to revolve their defense line around young ballers, the Inter Milan's centre-back is indeed an ideal candidate to boost their defense line next season.
Summarily, Chelsea have shown their interest in Inter Milan centre-back, Milan Škriniar and he's been seen as a possible replacement for Thiago Silva.