Chelsea told to pay €60m for a world-class player from Spain
The young central defender Jules Kounde has been making a name in Spain for the past few years. According to reports, the 22-year-old was even subject to an approach from Premier league Club Manchester City last summer.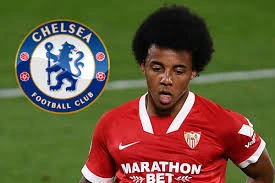 Seville rejected the €60 million bid at the time, but according to recent reports, including reports from AS (via Inside Futbol), Seville may be more willing to start business this summer.
It is said that the French U21 International is not only the focus of Chelsea, but also Manchester United and Real Madrid, but these teams are desperate and could triggered Kounde's 80 million euros release clause.
However, it is said that the players' entourage believes Sevilla is willing to do business at this valuation, so a discount of 20 million pounds may be tempting.
Kounde joined the club in 2019, but his contract has three years left, so Sevilla is not in a hurry to actually do so. They have resisted the COVID-19 pandemic better than most clubs in Spain, but this does not mean that they have not been affected. This may provide some motivation.
Kounde will definitely have a bright future, although 60 million pounds still sounds like a very expensive investment, so they better make sure that he will actually improve Manchester United's defense forces now and in the future.
Chelsea meanwhile, want a long-term replacement for Silva and are the "best positioned team" to acquire Kounde's services.