Chelsea transfer updates: Thiago Silva permanent replacement identified in Serie A
Frank Lampard has identified a permanent replacement for Thiago Silva from the Italian Serie A to make his team to be able to withstand strong oppositions from the English Premier League and Europe.
Chelsea has identified Cagliari's Sebastian Walukiewicz as per Football.London reports, to replace their veteran defender, Thiago silva. The Brazilian defender joined Chelsea as a free agent this summer transfer window with one year contract and although his contract will be extended for another year as well, the board is already thinking about the future.
Chelsea fans told£71 million German midfielder Havertz'will become a special player'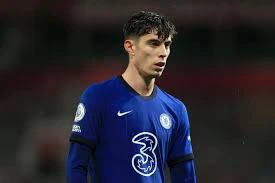 Paul Merson is confident Chelsea's headline summer signing Kai Havertz will become a 'special player' for the club
But the gifted playmaker is yet to fully settle and nail down a place in his manager's new-look side and has been in the headlines for all the wrong reasons over the first few months of his career in the Premier League.
'Not yet I wouldn't (panic) yet,' Merson told Sky Sports. 'I like him I think he's a good player. I just think he's a young player who has come over and he's just got try and get used to this.
Everton 1-0 Chelsea|Edouard Mendy's error gave Carlos Ancelotti a massive win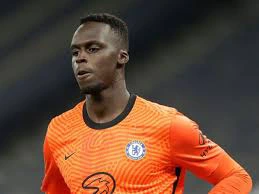 Chelsea lost to Everton 1-0 at Goodison park and their unbeaten 17 games in all competitions came to an end. The defeat proved costly to Lampard as his side missed the opportunity to top the Premier League group. Hakim Ziyech's absence, due to the injury he is recovering from, was thoroughly felt in this game.
The only goal of the match was scored by Gylfi Sigurdsson when he netted home from the spot-kick in just the 22nd minute of the game. Everton earned the penalty when Chelsea's goalkeeper, Edouard Mendy made an error by fouling Dominic Calvert-Lewin.