Chelsea vs Arsenal: Hakim Ziyech sends clear message ahead of the clash
Ahead of the English Premier League clash between Chelsea and Arsenal, Hakim Ziyach has disclosed that Chelsea are ready to face any team.
Chelsea have been in a terrific form since Thomas Tuchel took over from Frank Lampard a couple of months ago, as first team head coach.
The German has brought a unique playing style to the Chelsea team, struggling for form under Frank Lampard this season despite having a successful previous campaign.
Chelsea are in the champions league final, as well as the FA Cup final. A top four finish is very possible at the moment, and everyone connected to Chelsea are enjoying the moment.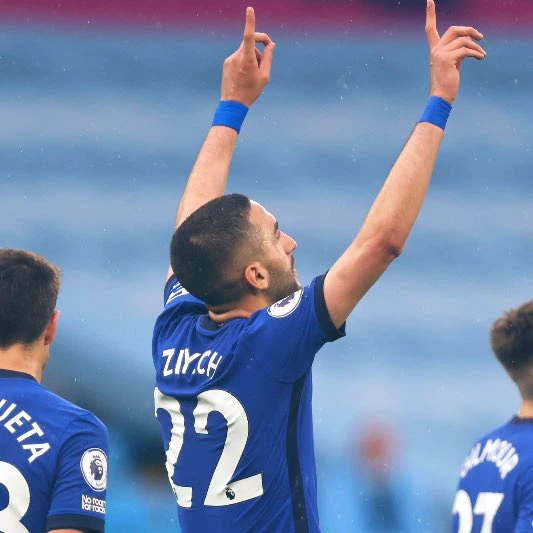 The blues saw off Manchester City at the Ethihad stadium last Saturday. Hakim Ziyech who was one of the goalscorer against Man City, spoke to the media. He thinks Chelsea like playing against strong teams.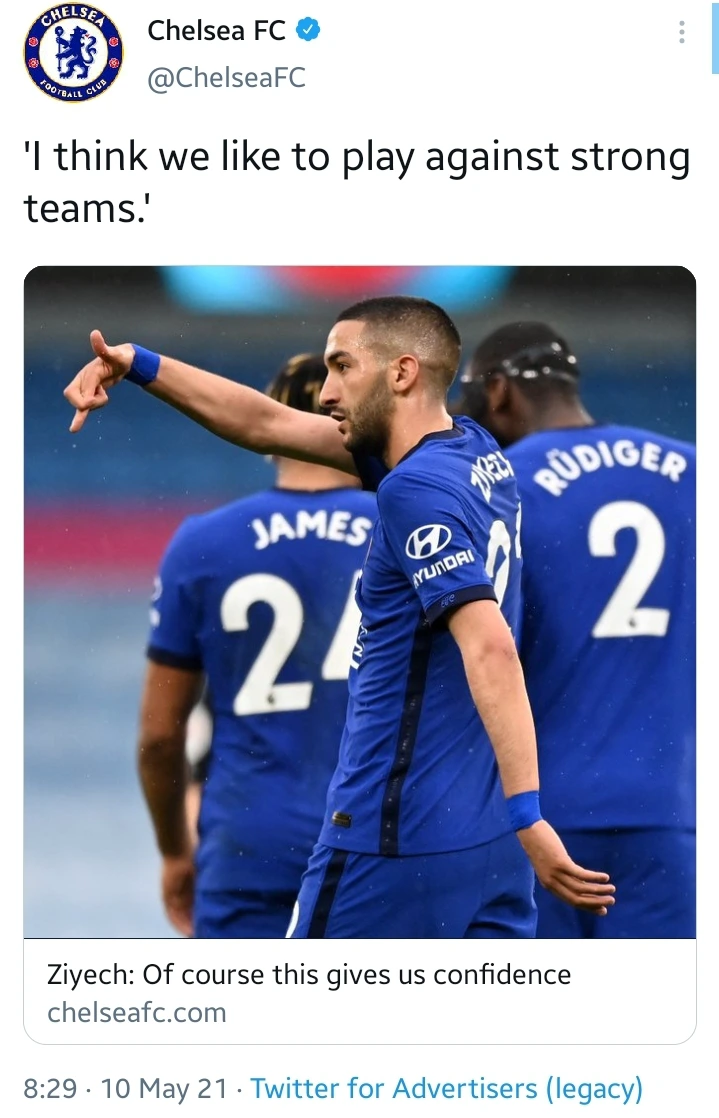 Ziyech confirmed that playing the way they did against Manchester City brings a lot of confidence to the team, before the final but admit that the final will be a totally different game.
Chelsea will face London rivals in the Premier league on Wednesday night, in a bid to further ensure their top four finish this season.