Chinese government maltreating Nigerians, while we are celebrating their doctors
The video trending online showing how Chinese authorities are maltreating Nigerians and evicting them out of their hotels, houses and their places of abode.
Many of them have been rendered homeless and forcefully evicted them. In one of the videos a Nigeria man was lamenting how the police and other security people harassing them. The man who was videoing the altercation was heard saying there is Chinese people everywhere in Nigeria.
Recall that Nigeria successfully welcomed 15 Chinese doctors to the country to help in the fight against coronavirus in the land.
Before their arrival to the country some Nigerians have kicked against bringing these doctors to Nigeria.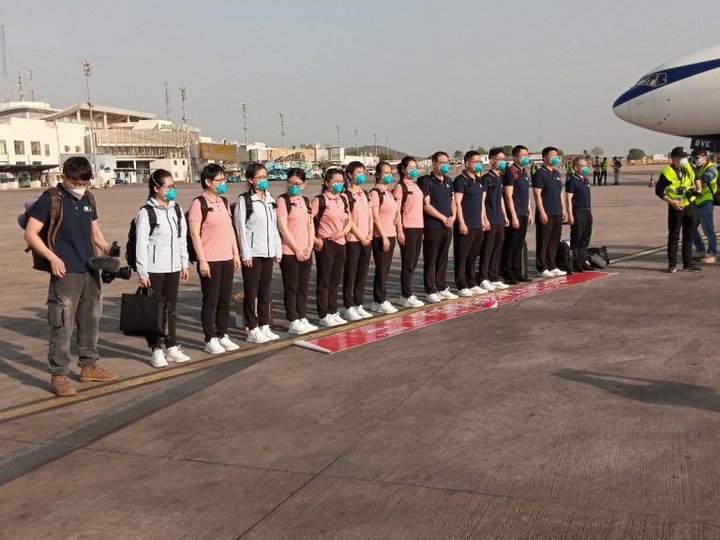 Apart from individuals, some professional bodies like Nigeria Union of Jurnalist (NUJ), Nigeria Medical Association (NMA) and others show their displeasure.
But our government sees nothing wrong with bringing them to assist us in this fight.
But, some lawmakers consist of the Speaker of the House of Representatives, Femi Gbajabiamila and two other members in a meeting with the ChineseGbajabiamila handed down the warning at a meeting with the Chinese Ambassador to Nigeria, Zhou Pingjian on Friday in Abuja. Warning them against inhumane treatment of Nigerians in China.
"As a government, we will not allow Chinese or other nationals to be maltreated just as we will not allow Nigerians to be maltreated in other countries. "The way you treat your citizens, we expect that's how you'll treat others. We will not tolerate our citizens breaking your laws, but the crime of one citizen cannot be used to stigmatize the whole country" he said.
Nigeria welcome Chinese doctors, celebrating them, China too should reciprocate and treat Nigerians with respect and dignity.