Confirmed: Marina Granovskaia submits £80m bid for a world-class playmaker
Declan Rice of West Ham United is reportedly being considered by Chelsea. Last summer, the England international was linked with a move to Chelsea, but the two clubs were unable to reach an agreement.
They're ready to try again this summer, and the midfielder's rejection of a contract extension has given them a boost. Rice is hungry to win trophies following his team's defeat in the Euro 2020 final, and the Blues are considering a strategy.
They are prepared to pay him £200,000 per week. They must first meet the Hammers' £80 million asking price.
Rice spent eight years in the Blues' academy until being released at the age of 14. He apparently wants to make a comeback.
The defensive midfielders for the Blues are N'Golo Kante, Jorginho, Billy Gilmour, Ruben Loftus-Cheek, and Mateo Kovacic. Gilmour has been assigned to Norwich City on loan. In the next weeks, Loftus-Cheek might be on his way out the door.
Thomas Tuchel prefers to use his midfielders in a rotational system. Prior to next season, he may desire four choices on the team.
Rice can also play in the middle of the defense. He'd be a good fit for the Blues, who are looking to mount a genuine title push.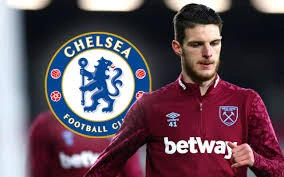 Photo credit Google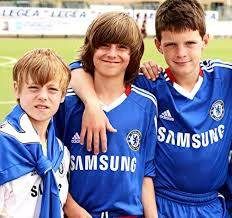 Photo credit Google
Declan Rice spent seven years in Chelsea's development system before joining West Ham in 2013. Following his initial breakthrough in the 2017/18 season, he has gone on to become one of England's top midfielders by putting in consistent performances.
The Englishman has made 145 competitive appearances for West Ham in four years. He even took over as club captain from Mark Noble, guiding the Hammers to a victorious 2020/21 season that saw them qualify for the Europa League. The midfielder has also earned 24 caps for the Three Lions, including a memorable performance at Euro 2020.
Rice, on the other hand, appears to be a proven English talent with Premier League experience who should fit in seamlessly. But it remains to be seen whether the club can afford him.
In my opinion I think Chelsea do not need Declan rice. They made a transfer mistake by offering Billy Gilmour to Norwich City. Now they are planning an £80m bid for Declan rice which I think is a total watse of money.