Congratulations to Chelsea fans as the Blues beat other clubs to win this award
Congratulations to Chelsea fans and followers as their club have won another awards after beating other clubs to achieve this.
Chelsea is now highly rated as one of the best English clubs in the Premier League in the last ten years. The clubs have been able to secure an award due to the amazing playing style in the last decade.
As we all know, there is always an award for the best English club and this award is always given within the space of 10 years and Chelsea has won it due to impressive performance in all competition.
Good news for all Chelsea fans as the club has just won the best English club of the decade ahead of Manchester United, Arsenal, Manchester City, and Liverpool.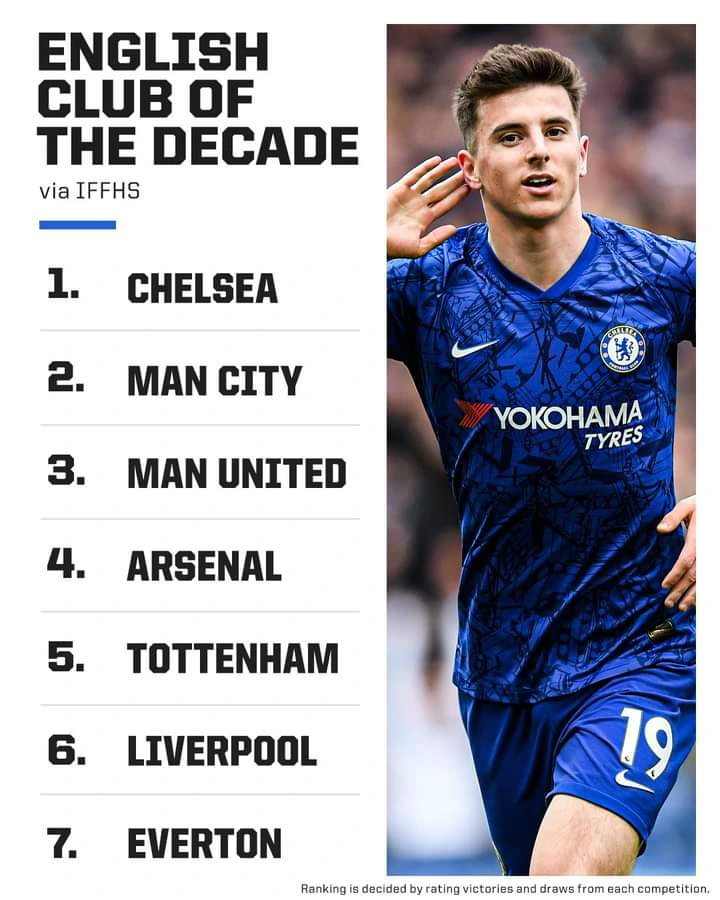 Manchester City might become the next club to win this award because they are currently dominating England under Pep Guardiola. Manchester City is currently working towards winning a treble this season.
Source: IFFHS.