Do you agree as Aguero adjudged better than Chelsea legend, Didier Drogba
The challenge is currently going on the social media, especially on the micro-blogging site Twitter that Manchester City forward is better than Chelsea legend, Didier Drogba.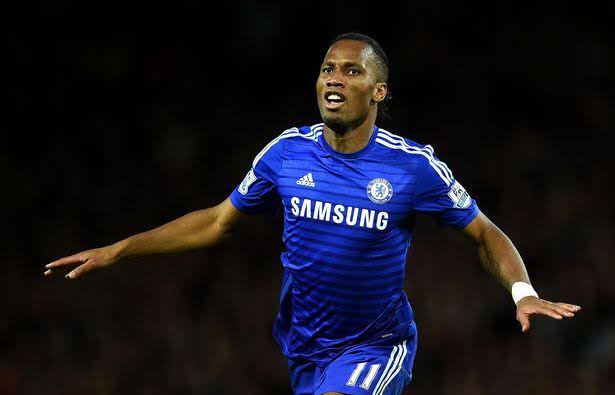 Drogba has been adjudged as one of the best strikers to play for Chelsea and Aguero is also one of the best strikers to ever played for the Citizens.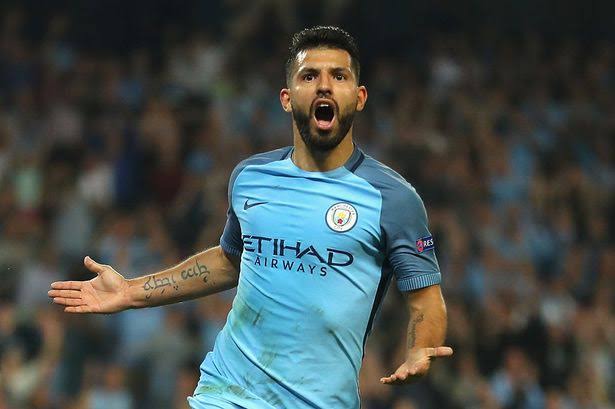 But what is your take on this challenge as many Twitter users have come out to say their minds concerning the topic at hand.
Who is a better player between Drogba and Aguero?
Chelsea fans and Manchester City fans as well as fans of the English Premier League should be objective as they choose who is a better striker among these two super strikers.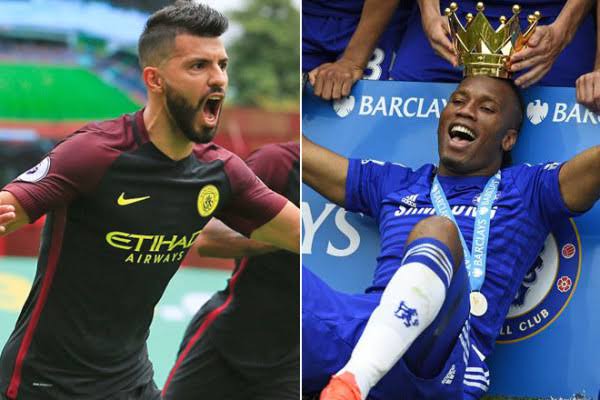 Looking at the Premiership records for the two players:
Drogba: 
Appearances: 254
Goals: 104
Assists: 54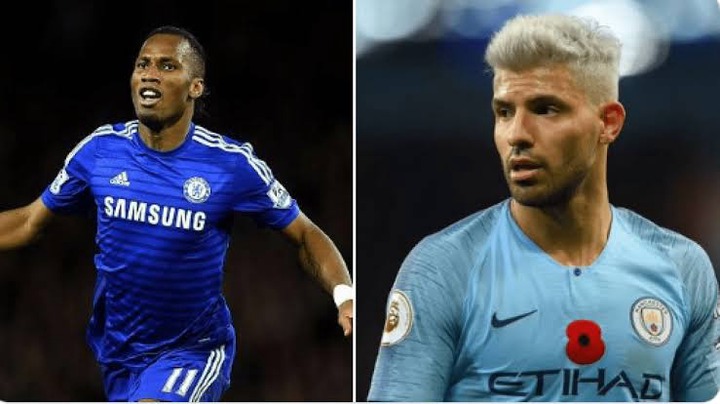 Aguero:
Appearances: 265
Goals: 180
Assists: 46
Check some reactions below:
Drogba is literally bigger than your club https://t.co/Eb7KTlqb77 pic.twitter.com/DIohXlII60
— lewis (@ftbllew) November 14, 2020
Aguero is a better striker and bigger PL legend than Drogba. It's not even up for debate.
— ⚡️🇧🇼 (@Priceless_Silva) November 14, 2020
Unpopular opinion:
Sergio is a better striker and a bigger PL legend than Didier Drogba pic.twitter.com/RXkLojAHB7
— Waldo (@AFCWaldo) November 14, 2020
Didier Drogba is literally bigger than Manchester City, I'm tired of these kids disrespecting him when they get bored. https://t.co/93frYVAZbp
— Mod (@CFCMod_) November 14, 2020
Check some reactions below:
Drogba is literally bigger than your club https://t.co/Eb7KTlqb77 pic.twitter.com/DIohXlII60

— lewis (@ftbllew) November 14, 2020
Aguero is a better striker and bigger PL legend than Drogba. It's not even up for debate.

— ⚡️🇧🇼 (@Priceless_Silva) November 14, 2020
Unpopular opinion:
Sergio is a better striker and a bigger PL legend than Didier Drogba pic.twitter.com/RXkLojAHB7

— Waldo (@AFCWaldo) November 14, 2020
Didier Drogba is literally bigger than Manchester City, I'm tired of these kids disrespecting him when they get bored. https://t.co/93frYVAZbp

— Mod (@CFCMod_) November 14, 2020