Do you agree as Arsenal Legend predicts what will happen to Tuchel, Chelsea in Champions League
As Chelsea fans and followers across the world are happy with the performance of their team since the new manager Thomas Tuchel took over from Frank Lampard. Arsenal Legend has revealed the weakness in Thomas Tuchel's squad.
Former Arsenal defender Lee Dixon reveals that Chelsea inability to score goals since Thomas Tuchel's appointment will hold them back in the UEFA Champions League.
While speaking with BBC Radio 5 live, the Arsenal legend explained that Thomas Tuchel has got Chelsea playing in a way they enjoy, and he has brought back enthusiasm and competition for places to the Chelsea squad.
He went on to say that while Thomas Tuchel is demanding high performances that have brought positive results, Chelsea are simply not scoring enough goals, which is something that will hold them back in the Champions League.
"I think Thomas Tuchel has a team playing in a way they enjoy.
There is enthusiasm and competition for places, and he is demanding performances that are turning into results.
He hasn't had multitude of goals, and that will hold them back in the Champions League. They have a solid look about them, and the pattern of play suits the player." – Source, Lee Dixon on BBC Radio 5 live Via Metro News Sports.
Chelsea have been nothing short of outstanding since the appointment of Thomas Tuchel. They are unbeaten in the 11 games played so far, winning 8 and drawing the other 3.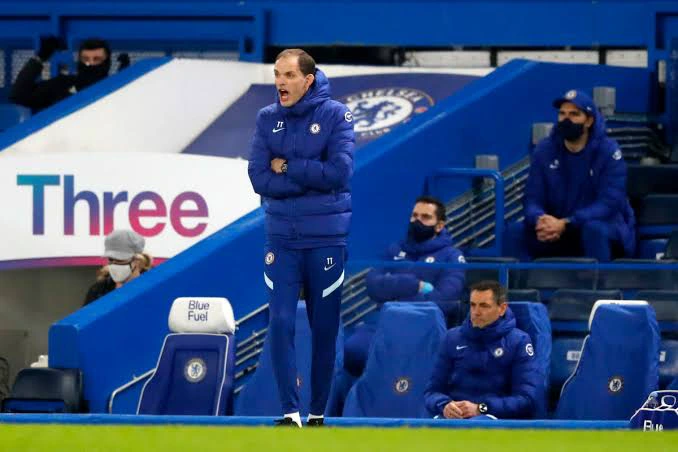 While they have obviously improved at the back by conceding just 2 goals, The Blues sometimes struggle to turn dominant attacking displays into goals. Chelsea have scored only 13 goals in those 11 games.
Yesterday 2-0 win over Everton was just the 4th time they have scored more than once in a game.They are yet to score 3 goals in any game since Thomas Tuchel joined the club.
Their next game in the Champions League is the second leg against Atletico Madrid. Chelsea have a 1-0 lead from the first leg.