Double blow to Aston Villa as Tuchel gets huge boost ahead EPL clash against Chelsea
Following an enthralling set of fixtures in the top European leagues at the weekend, club football is now taking an enforced break as players return to represent their various national teams in the international break. Nonetheless, club managers still carry on with their planning and preparations ahead of the next match day.
After a good draw with 10 men against Liverpool at the weekend, Thomas Tuchel will have his eyes set on getting the 3 points when Chelsea welcome Aston Villa in two weekends from now. Ordinarily, Chelsea will be seen as favorites to win the game but they now have an added advantage as two key Villa players are set to sit out the tie.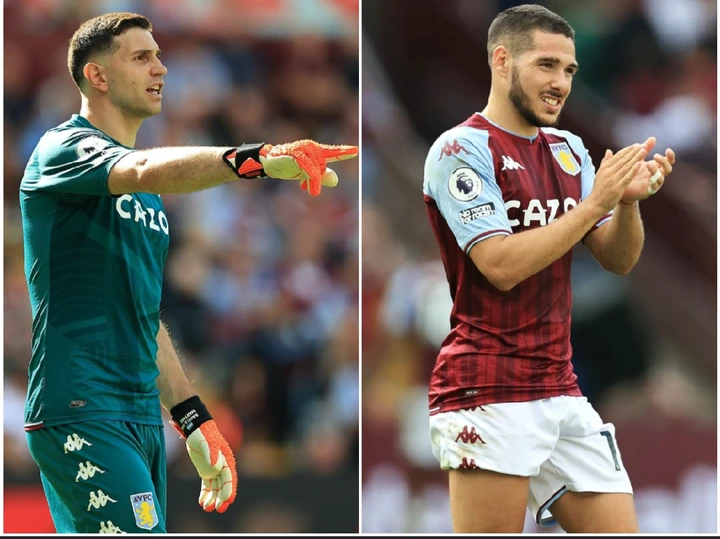 Argentina duo of Emi Buendia and Emiliano Martinez will miss the their team's visit to Stamford Bridge.
Recall that all Premier League clubs had made a joint decision not to release any of their players to national teams, if the matches to be played are in countries that fall under the British Government's (Covid-19) red list. Both Buendia and Martinez were included in Argentina's squad for the international break and they chose to honor the invitation. They will be playing in Venezuela and Brazil as well as their home country, all three of which are on the UK red list.
According to the rules in the UK, they would have to quarantine in a government hotel for 10 days, which would rule them out of their away trip to Chelsea. The club confirmed this with a post on social media.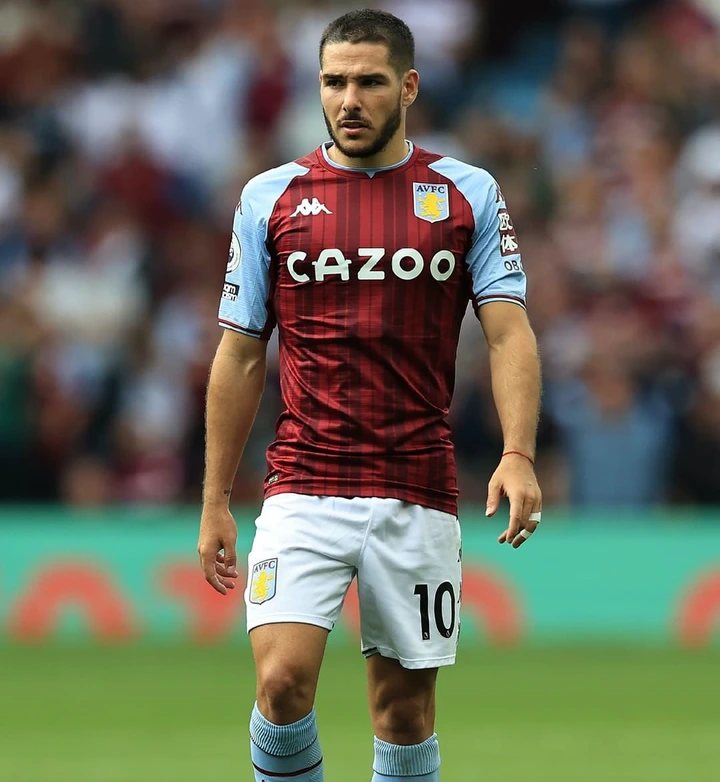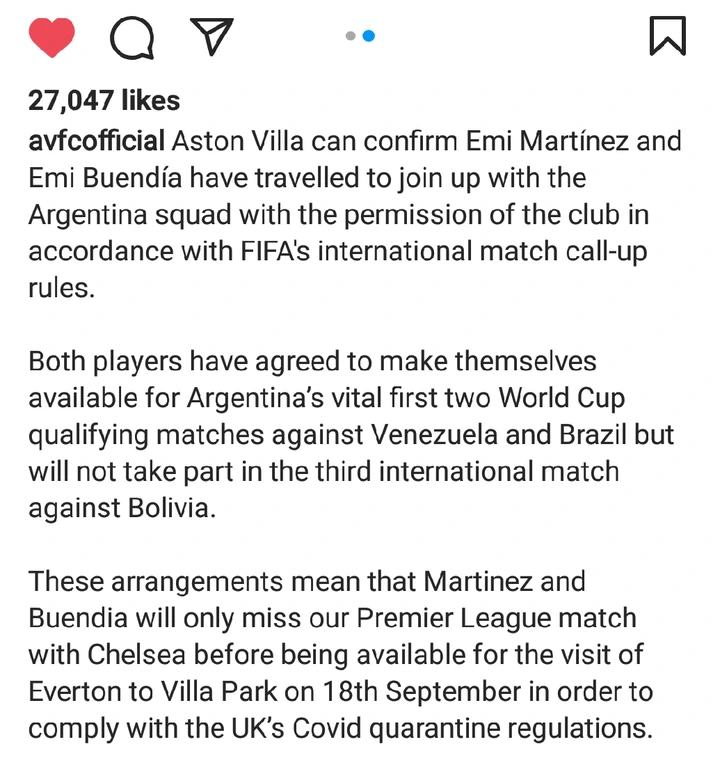 The absence of those two players will have a major impact on the game as both of they are key members of Dean Smith's squad.
Emiliano Martinez has established himself as one of the best shot stoppers in the Premier League since he signed from Arsenal. He kept 15 EPL clean sheets last season to help Villa to a comfortable 11th place finish in the table.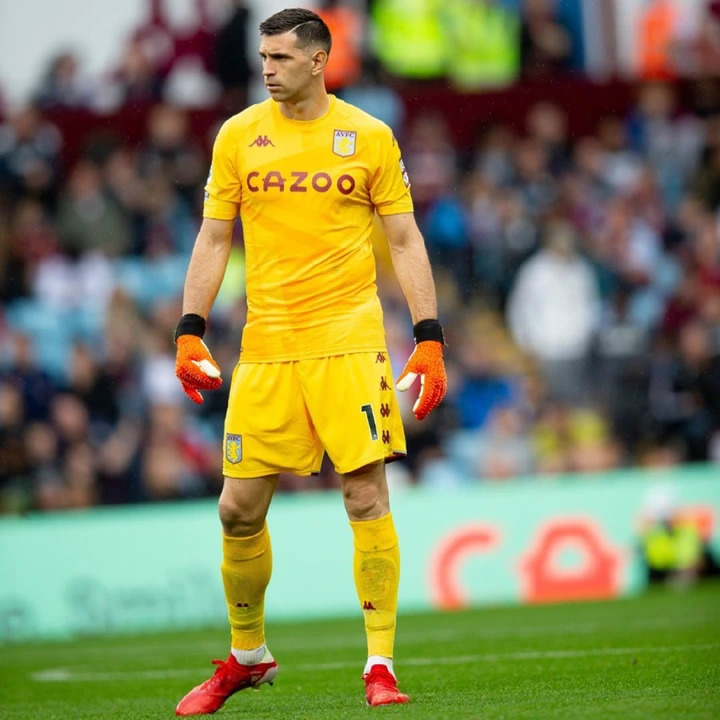 Martinez is an all action goalie who comes up with some mind blowing saves at times to quench the danger. His accurate long balls are also important to the way Aston Villa like to play because it can start a quick counter attack that will catch the opposition out.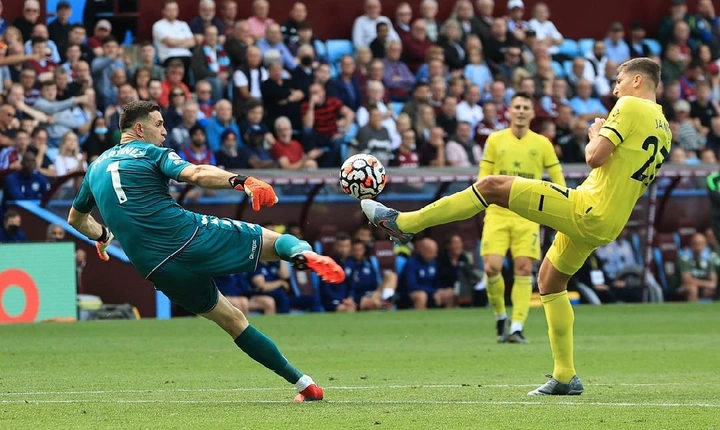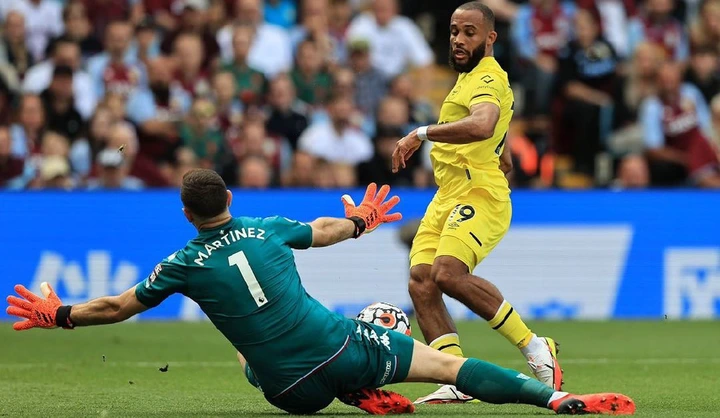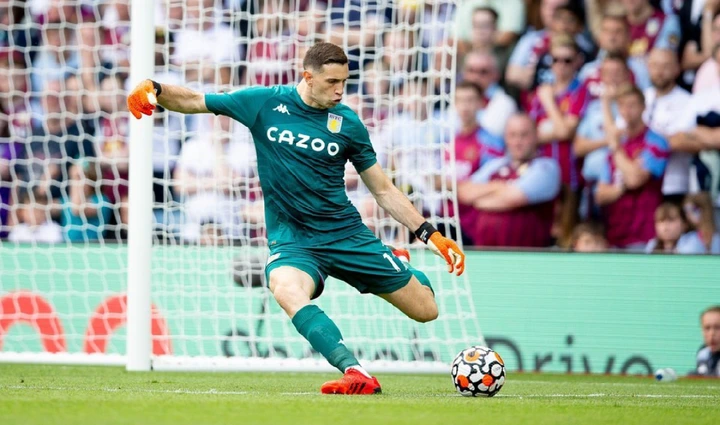 He is also one of the vocal leaders in the team but all that will be missed when they need it most in the game against Chelsea.
The absence of Emi Buendia is also going to be felt by the Villains.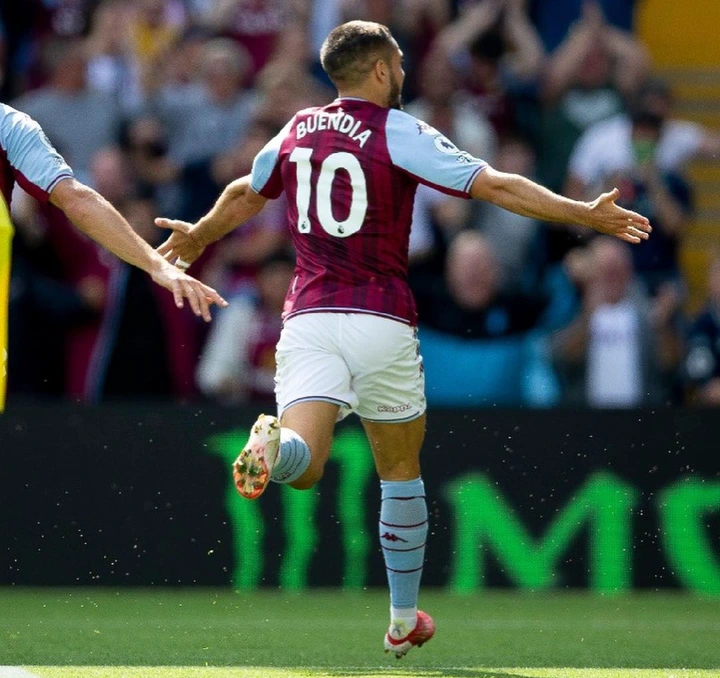 The little Argentine was the player of the Championship last season as he led Norwich to secure promotion with 31 goal contributions from midfield (15 goals, 16 assists). He was brought in by Villa this summer to replace the creativity of Jack Grealish and he has done so well for them so far.
Buendia got his first goal for his new club this past weekend at home to Brentford. It was an early goal of the season contender with a beautiful turn and finish into the top corner of the net.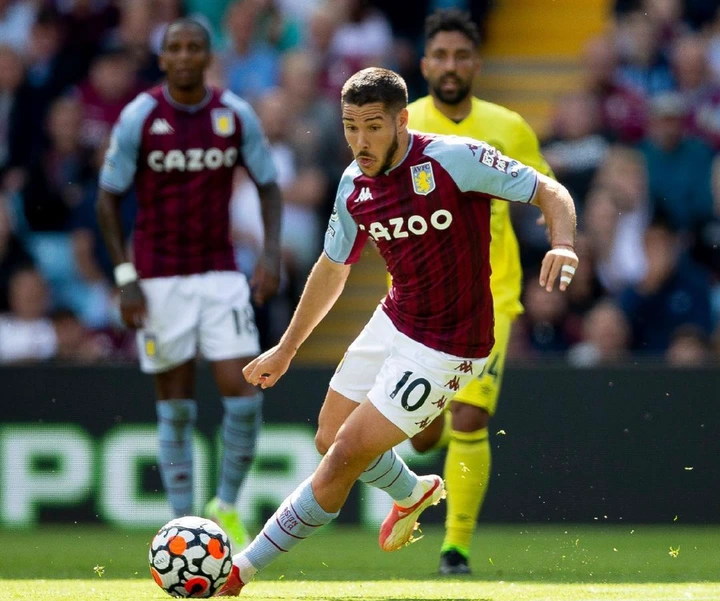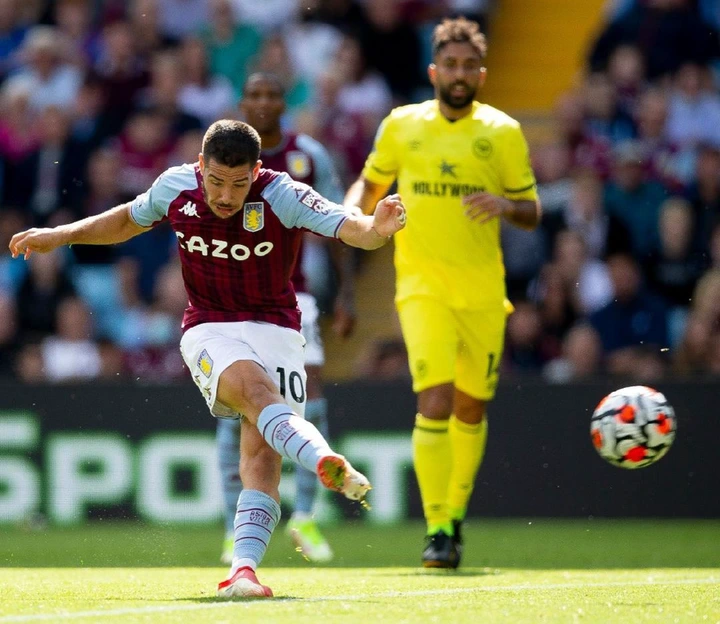 With the Argentina pair now ruled out of the match at Stamford Bridge, Chelsea are now strong favorites to claim the 3 points at stake on the day. Thomas Tuchel might already be planning out the best way to exploit this weakness when the game comes up in two weeks (September 11th)