Fabrizio Romano hails Chelsea stars, manager despite eliminated from UCL
Real Madrid and their star, Karim Benzema, scored an extra-time winner in the second leg of their thrilling quarter-final, ending Chelsea's aspirations of retaining the Champions League.
Carlo Ancelotti's side didn't beat Thomas Tuchel's squad on the night, but they won on aggregate at the Santiago Bernabeu following a five-goal thriller that will be remembered as an instant classic.
Read his statement below.
"Time to be proud for Chelsea. Top performance, incredible reactions and again credits to Thomas Tuchel. Almost two months with no ownership and under sanction – never easy. And what a player, Toni Ridiger. More than a centre back. Pure leadership."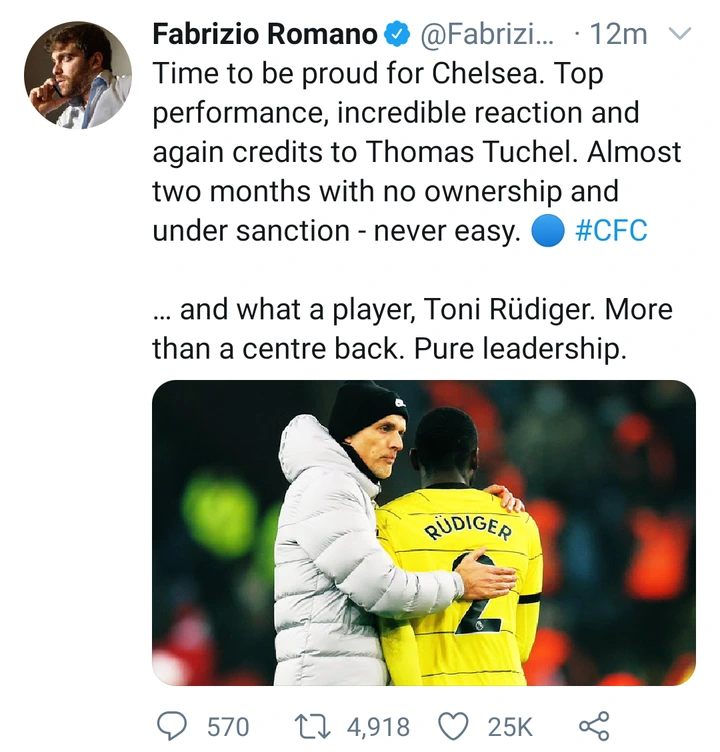 What's your take about Chelsea's elimination from the UCL?