Frank Lampard must fix this problem for Chelsea to start winning games
Chelsea were the busiest in the summer transfer window and have successfully completed deals for many talented players.
Players like Hakim Ziyech, Timo Werner, Thiago Silva ,Kai Harvetz, Ben Chilwell, Edouard Mendy were part of the new recruits.
Frank Lampard was able to get these players to sign for Chelsea but have not been impressive in the way they played so far.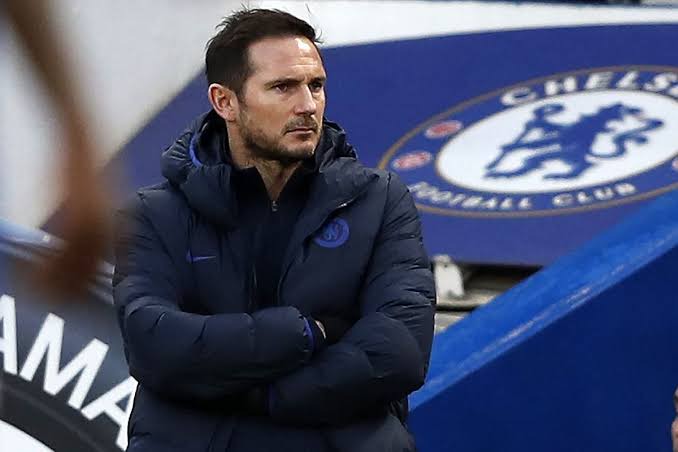 The matches they have played do far clearly show that Lampard needs to fix at least one problem for his team to begin to do well.
In the Premier League this season, they played 3-3 draw with West Brom, and lost 2-0 to Liverpool at Stamford Bridge but won 3-1 away to Brighton.
On Tuesday, they were taken out of the Carabao Cup by Tottenham which beat them 5-4 on penalties after they played 1-1 in the regulation time.
Here is the problem Lampard should fix without delay, has to do with the mentality of his team.
After watching them played against Tottenham, I discovered that the team lack killer's mentality.
In the game they had the opportunity to score more than one goal but their mentality could not carry it.
Lampard must fix this problem of not finishing up their game when they had the opportunity. Remember that Chelsea waited to conceded three goals against West Brom before sealing the game to 3-3.
The team manager needs to inculcate what I call killer's mentality into his team. They need to be pushing to complete a game with all seriousness from the beginning to the end.
What I called, killer's mentality is what other people call Winner's mindset.
Chelsea should be pushing for the right results and not reacting to their opponents are doing.
Lampard must fix this, if he wants to do well with the club.
Please send your opinion and comments about the issue below