Good news as Chelsea owner, Roman Abramovich approves the signing of a world-class player
The January transfer window is less than two weeks away and several clubs are working on making moves to sign their respective transfer targets and also try to offload some unwanted Players. One of such clubs is current European champions, Chelsea.
According to media reports, Russian Billionaire and Chelsea owner, Roman Abramovich has approved Chelsea's move to bring Sevilla and French defender, Jules Kounde to England. Kounde is highly rated defender that has attracted a lot of interests across Europe and Chelsea has been discussing the possibility of bringing the France international to England for close to two seasons.
This move is a response to defender, Antonio Rudiger's imminent departure from Chelsea which might happen at the end of the current season as contract negotiations between the German defender and Chelsea have not been going according to plan. The German and his representatives are believed to be reluctant to sign a new contract and are willing to negotiate with other clubs instead of Chelsea as it is believed he might prefer a move to Spanish giants, Real Madrid.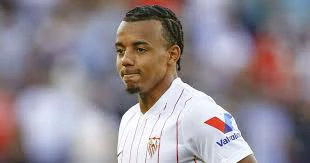 The London club was close to capturing their transfer target for Kounde this past summer transfer window with the deal didn't go through due to Chelsea's unwillingness to agree to Sevilla's terms on Kounde's release clause. A return offer which might be favourable for Sevilla in a bid to sign the Frenchman is expected in January with Abramovich having now approved the transfer move for the talented Sevilla defender.
It would be a great acquisition for Chelsea, probably might not be a like for like replacement for Antonio Rudiger but he certainly knows how to get the job done when it comes to defending. Chelsea might have to endure at first if he switches to the London club as many players take some time before they adapt into the setup of a new team and the League.