Good news as Chelsea set to welcome Kai Havertz to Stamford Bridge
Frank Lampard has been been very impressive for the first season as Chelsea Boss. Lampard managed to qualify Chelsea to Champions League when they finished at 4th position. Lampard is working on a long term project which he said might take time. He is creating the future for Chelsea by including only young players and young signings.
Lampard's side has already brought in Timo Warner and Hakim Ziyech aged 21 and 27 years respectively. He is working to land Kai Havertz the 21year old wonder kid to Stamford Bridge. Lampard said that Havertz will be the game changer for Chelsea and for this reason he must sign him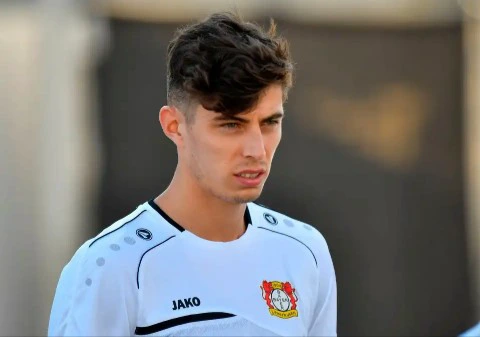 Lampard has been given a big boost to signing the German Midfielder who said wants to leave Bayer Leverkusen this summer with Chelsea being the best option for the player.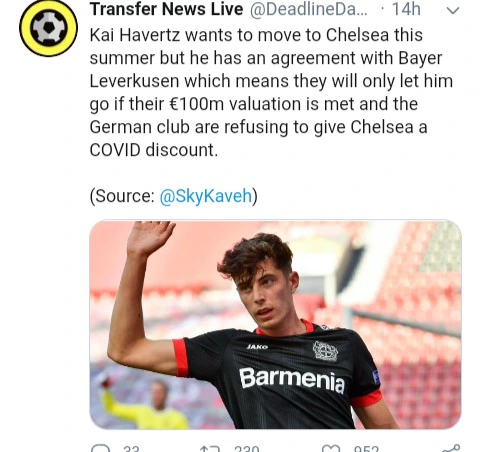 However Havertz move to Stamford Bridge is being delayed by the club not offering Chelsea a discount at this economic environment of covid-19. Many transfer this summer have considered this and lowered their price.
Lampard will be looking forward to work with Havertz and help him achieve his full potential since he can play both as a Midfielder and as a winger.